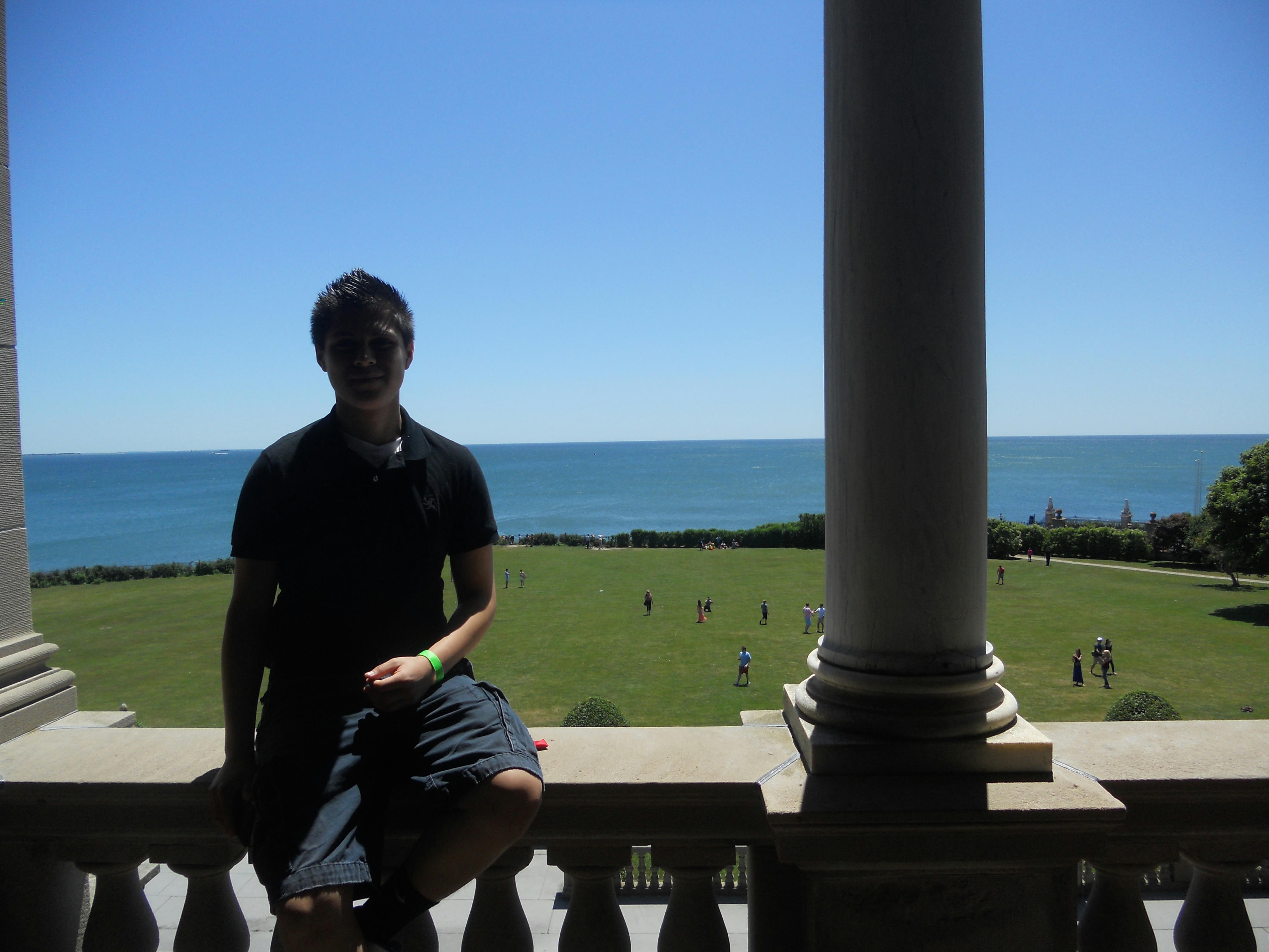 Hanging out on The Breakers's balcony with the breath-taking view behind
Today was a great day out here on the East Coast! Morning only sucked because I had to wake up extra early to meet up with everyone to get breakfast and get to Thayer St. for our weekend trip to Newport. The ride was a bit long so I knocked out for a couple minutes here and there. First thing at Newport was finding our way to the mansions of the Gilded Age. Thinking about historic architecture wasn't all that appealing, but I went with it. It wasn't until we got to the mansion that I was impressed. I've noticed things are way different and way better in person, so that was the beginning of it. Unfortunately no one has permission to take pictures inside, but there was so much beauty in The Breakers mansion! Everything had some sculpted design, from the walls, the wall columns, to the ceiling, the edges of it, and even behind/under the staircase. Everything was gilded and absolutely spectacular. It's amazing how much detail was put into it in only the 2 years it took for it to be put together. In the couple or so hours exploring it entirely, I was able to get some history in as a bonus. Just when I thought we were finished with the mansion, we found ourselves upstairs at the balcony and witnessed the breathtaking view it had. The ocean was at plain sight and it was just simply an incredible view to be able to marvel at.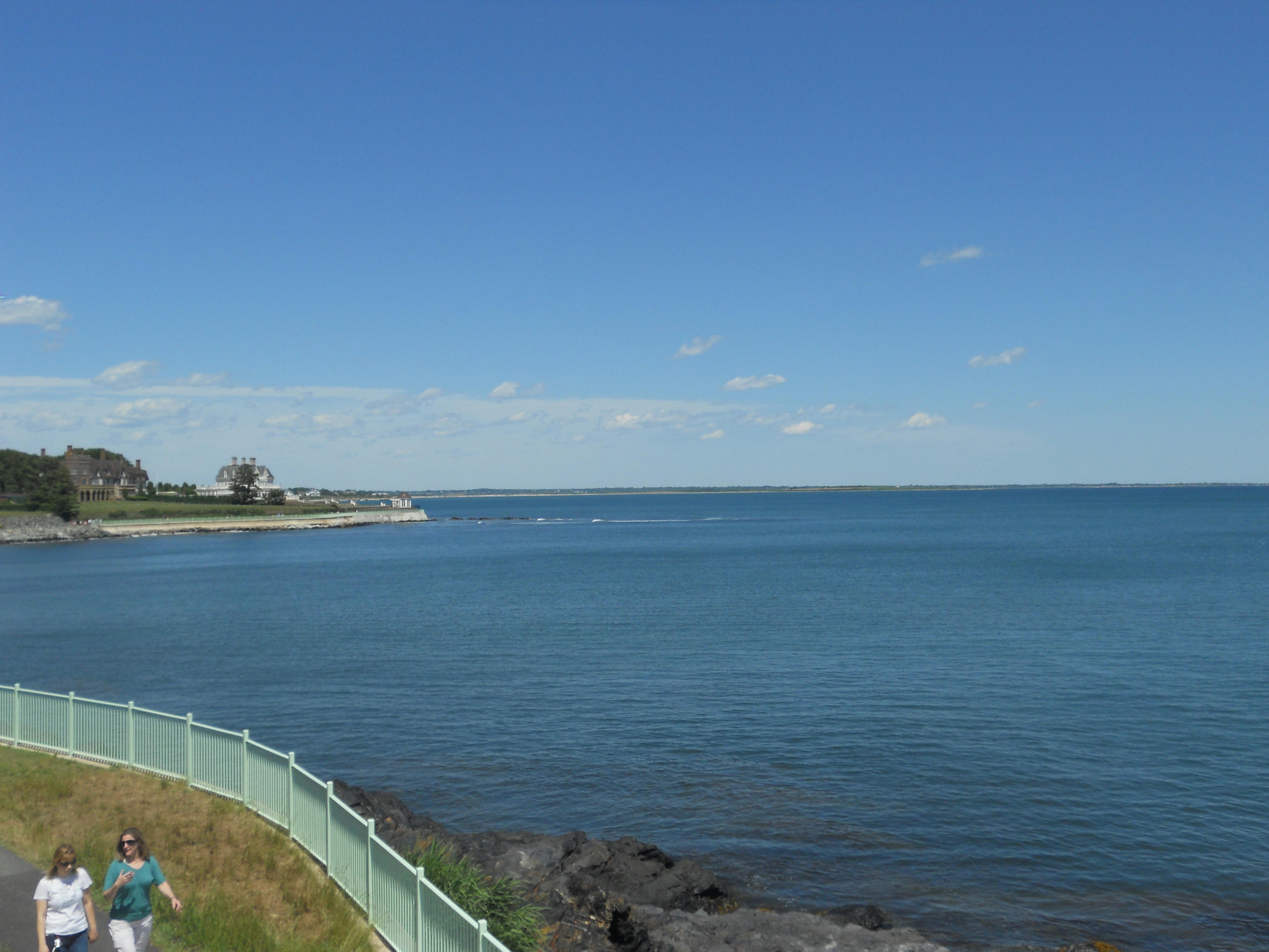 An oceanic view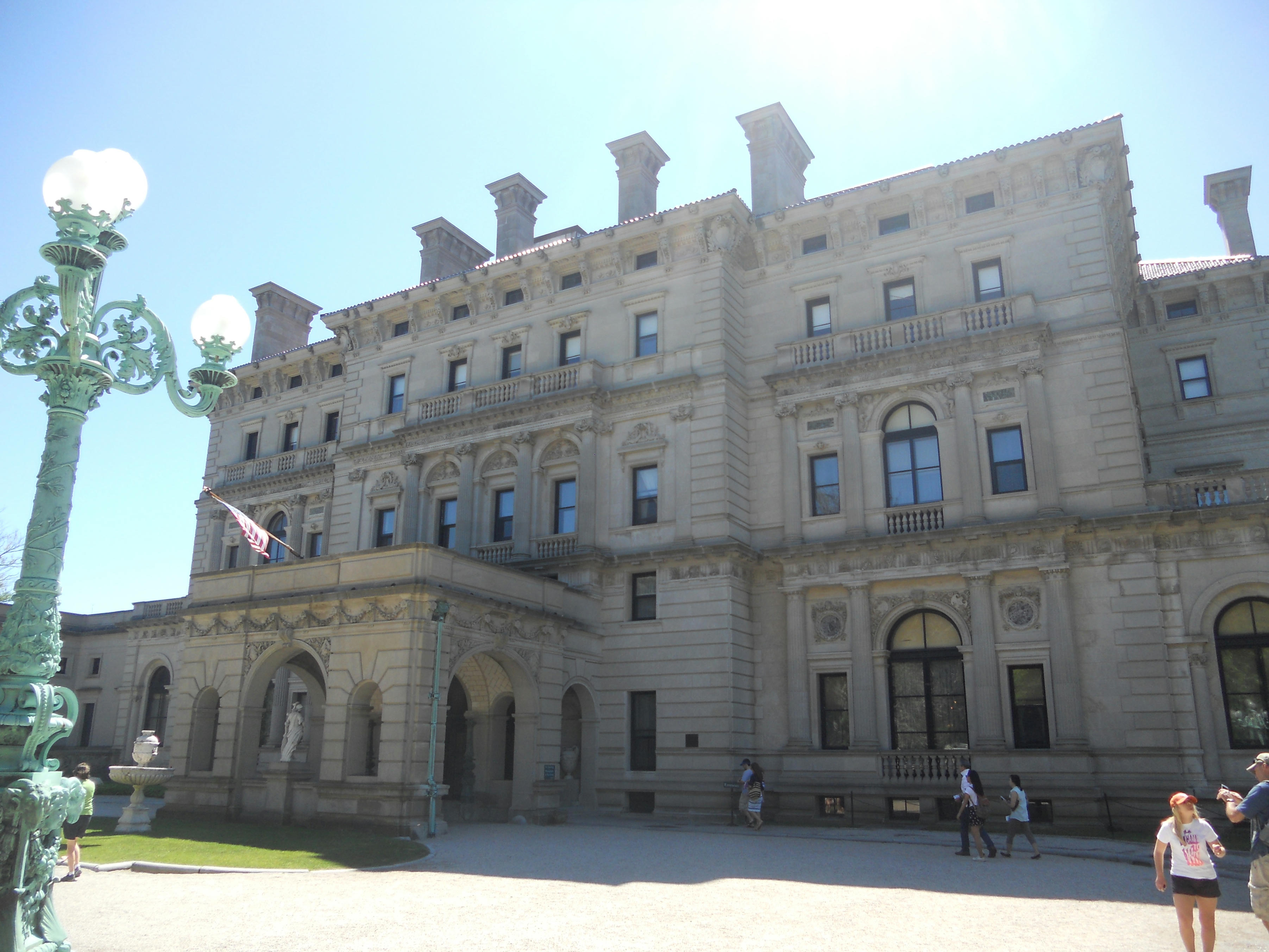 The Breakers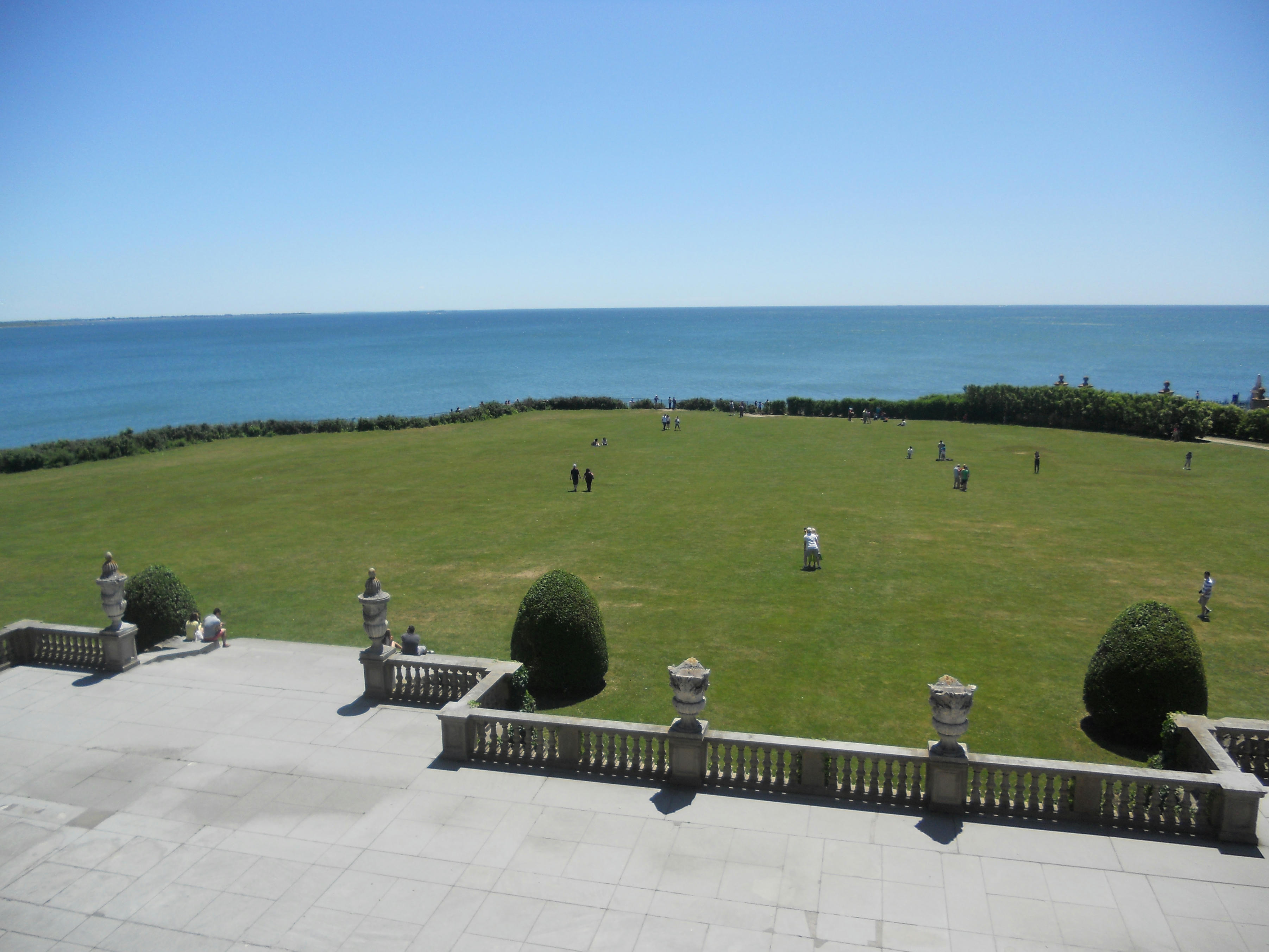 The scenic view from The Breakers mansion
With time running short, I quickly navigated the group (Amulia, Ivy, Jing, and Liana) to Rosecliff. It was much more brief there and it was nothing compared to the greatness of The Breakers. Like The Breakers, though, it had a great view of the Atlantic, so of course we had to check it out. Our time was running short, yes, but we weren't finished with exploring Newport. We decided that instead of going out to eat, we'd talk a walk along the Cliff Walk. Ivy and Liana left, while Amulia, Jing and I risked being late for the walk. As we walked along the rugged terrain of boulders, I made my way to the pebbly shore and wanted to get a feel of the Atlantic water! It wasn't much of a difference from the West Coast other than it was quite salty and very fishy. It wasn't all that pleasant but it was something cool messing with the incoming waves of the Atlantic. Alas, our time was running out and we swifty made our way through the walk and to the bus stop.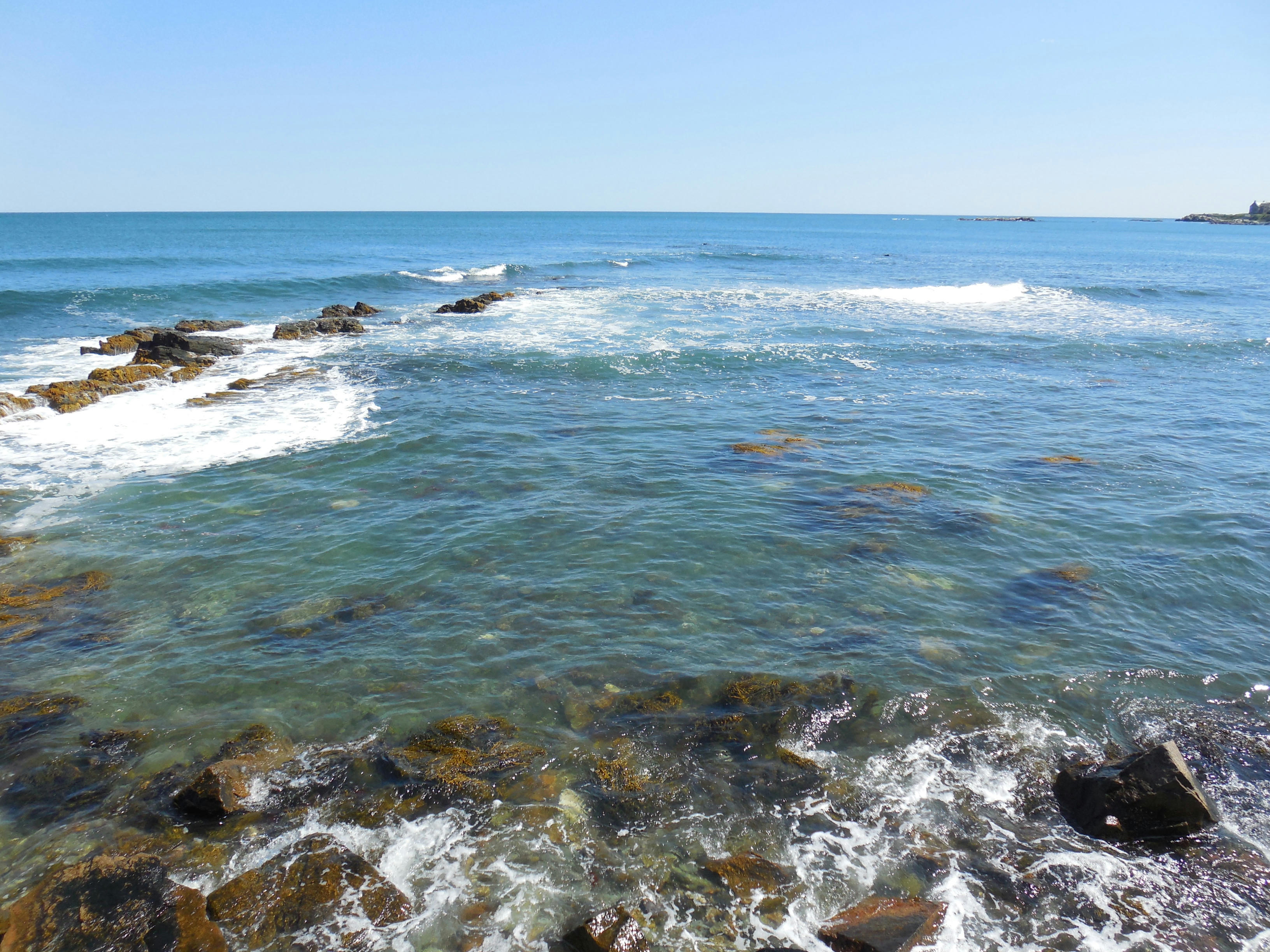 I find this picture to speak beauty loud and clear. Just look at that
water! the waves! the rocks!
The ocean (nature) is undeniably and insuperably beautiful.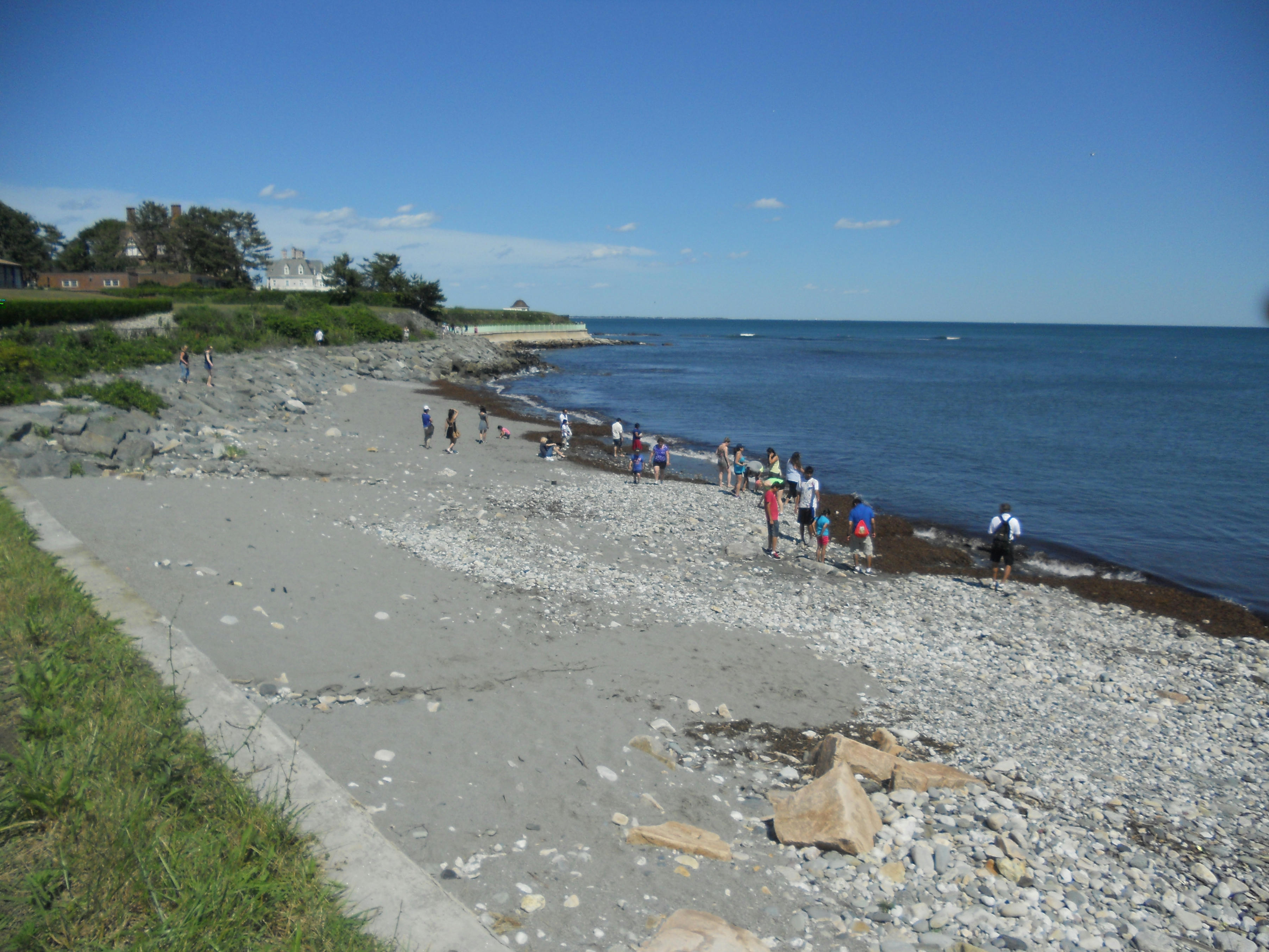 A brisk walk along Cliff Walk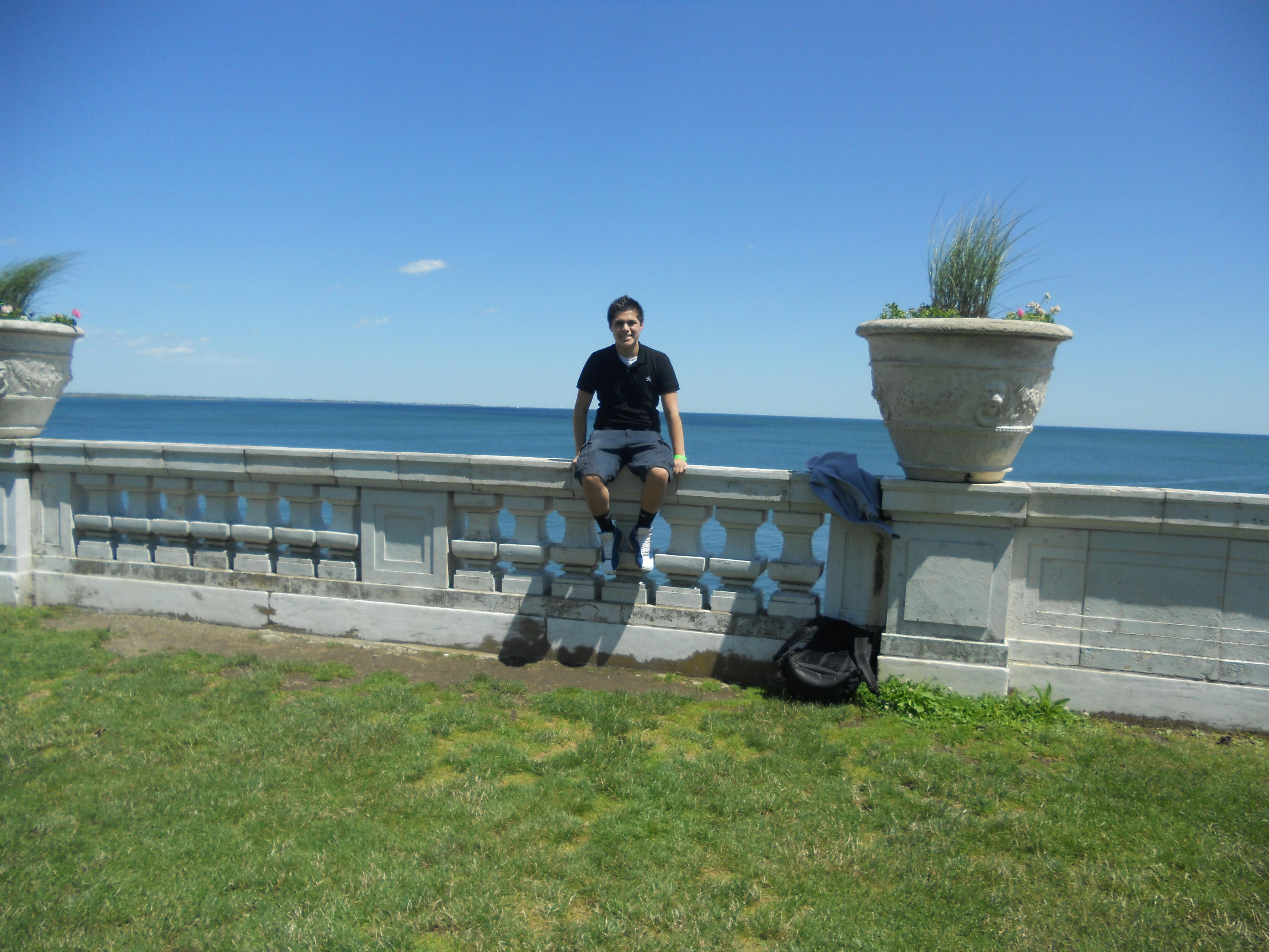 In the back of Rosecliff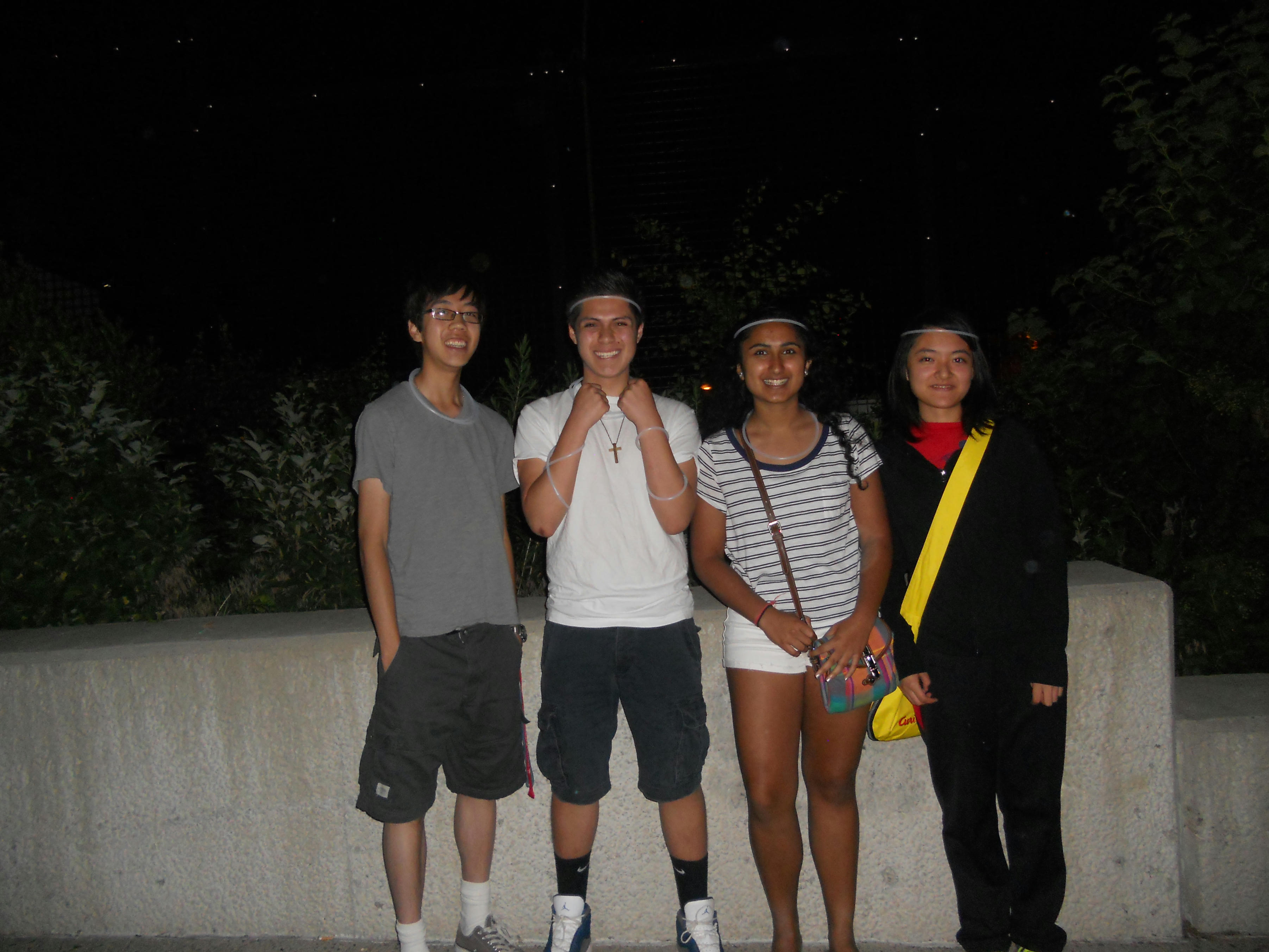 I couldn't and still can't get over how much I love this
summer night picture
(Brandon, Arnold (me), Amulia, and Jing)
Our way back was decent. I napped again and woke up all lightheaded and still sleepy. We went for lunch/dinner at the V-dub before heading to our dorms and charging our phones for a while. We met up at around 7 to go to India Point Park for the fireworks. A guy was passing out free glowsticks, so how couldn't we accept? I ended up with 4 for the night, but waited for the time time to crack'em on. The orchestra played for a long time as the sun began to settle in and the night began to transform the park. The pre-cracked glowsticks began to glow and everyone was scattered everywhere just trying to catch a good firework seeing spot. Finally, things got poppin' (literally soeaking, too) and the sky bursted with dancing fireworks everywhere, from every color, greatness, and even shapes. They dazzled the sky for a decent half hour or so just before it sadly came to an end and it was lights out. The group (Amulia, Brandon, Jing, and I) were able to get a great shot at India Point Park, which should be shown below. The walk back was very chill, as was the rest of the night. We're all in the process of making group plans for this final week, so that should be great (they include what was posted in my previous blog, or the one before that; I don't quite remember since days are so long and you lose track what happened when).
Speaking of plans, tomorrow we're going to go out to the outlets, just in time! I wasn't expecting and wasn't too familiar with the East Coast having such hot and humid weather! So I'll just be going out to see what things I can get here and there. Hopefully there are other things I can find out there to bring back as souvenirs or something, haven't been really able to find much so far! Well, today was a very long day, so I'm just about to hit the sheets, just as soon as I get the pictures in the blog! Hope you enjoy them (and the blog itself!)!!! Goodnight!