As you may know, today has been our final day here on the East Coast as part of the Summer@Brown program. The ILC has given us such a great opportunity and has allowed us to have a once in a lifetime experience. My day yesterday was just a bad one, but today was a new day. It marked the end of my chapter here, and marked the beginning for another one. It marked the beginning for many other things.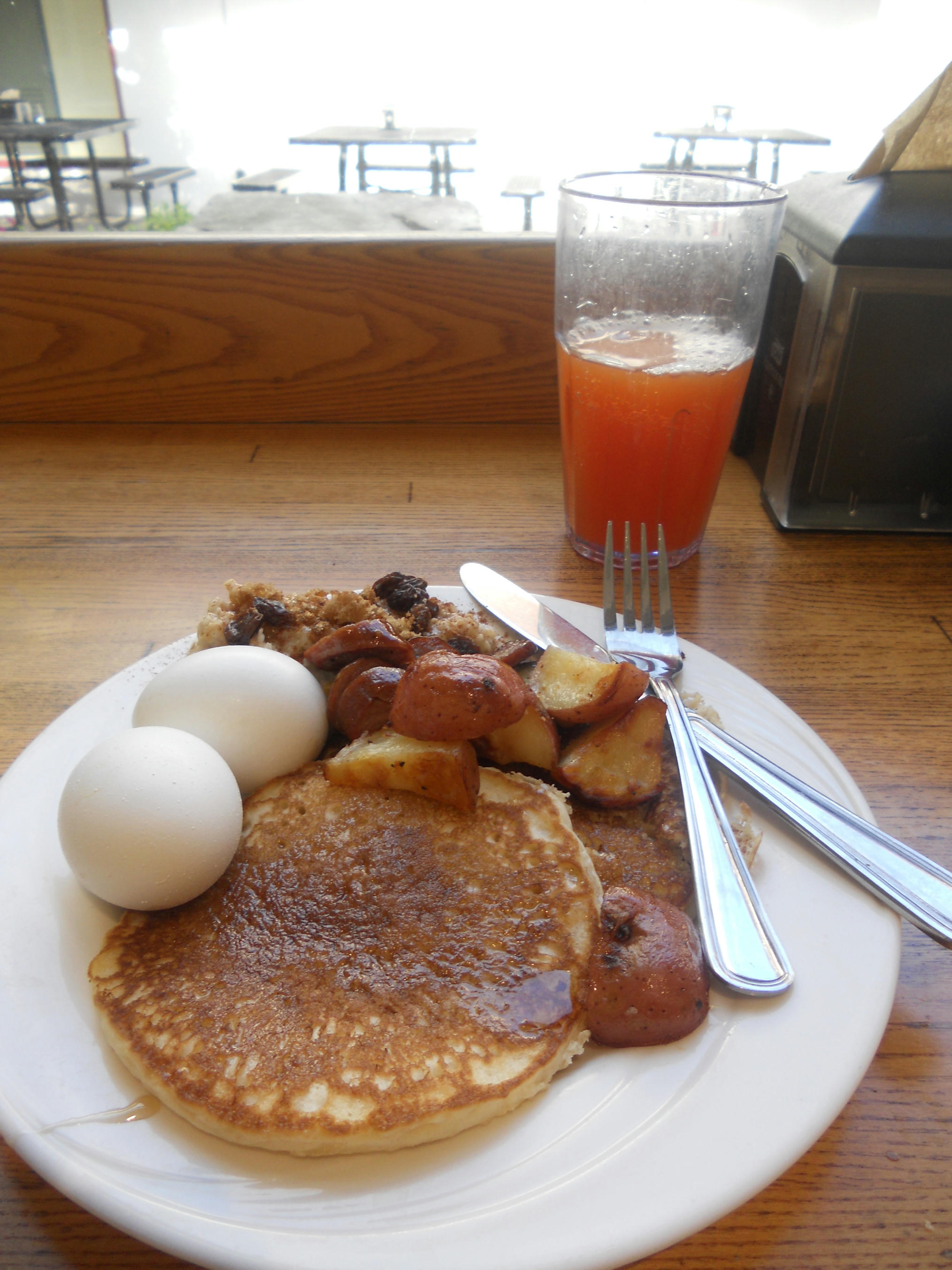 Possibly the last breakfast
at the V-dub
After all of the researching we have done in these past days aside from lab work, we began the morning with our final breakfast to prepare us for our final presentations. Immediately, we made it to class to begin with presentations. Everyone went one by one, informing us on a disease and the ways it has been attempted, or being planned on being treated. My turn went up and I felt slightly nervous. I knew everything I needed to, but something about standing in front a group has always seemed to get to me. In the end, I made it work and felt decently satisfied with my presentation. After everyone gave their's, Jody gave hers. I knew it was going to get slightly personal (which I think is great) and very full of life advice. She explained us how happiness on a graph, with the line looping up and down and all around. She explained to do what we love, not just professionally, but in general. Also, she said to find our passions. Not just one, but passions.Maybe sometimes our occupation does not embody everything we love to do, so that was the essence of that advice. It all made sense and was very smart to think of that way, which makes Jody, for me, more admirable than I already see her. The next part of class was the test, though. It definitely had some questions derived from the Pre-Quiz. I was feeling confident and knew the answers to many more answers than in the Pre-Quiz, but did stumble upon some questions that you needed background information to know how to answer. This is because they were related to the parts of the lab I wasn't able to do and parts of the lectures I had to miss. In any case, it was a bittersweet feeling finishing the test, yet realizing I had to say my goodbyes to Jody and Heidi. I walked out the class, the last one (what a shocker), and turned it in. Jody and Heidi were having a conversation with Jing and Brandon, who waited for me, but shortly after, it was picture time, and goodbye time. We gave each other a hug and walked out of the room and into our own separate ways.
Our admirable teacher, Jody and I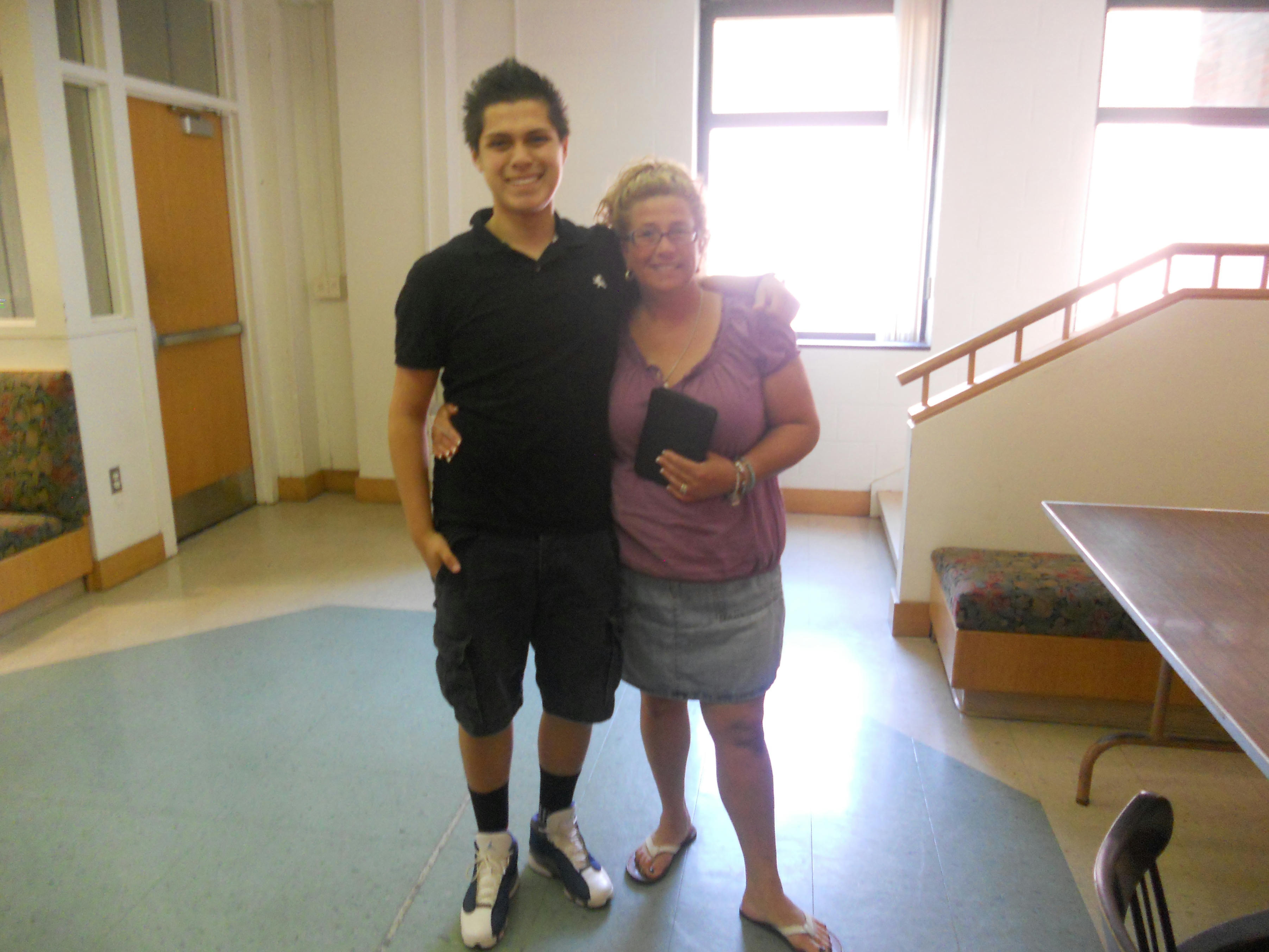 Our great assistant, Heidi, and I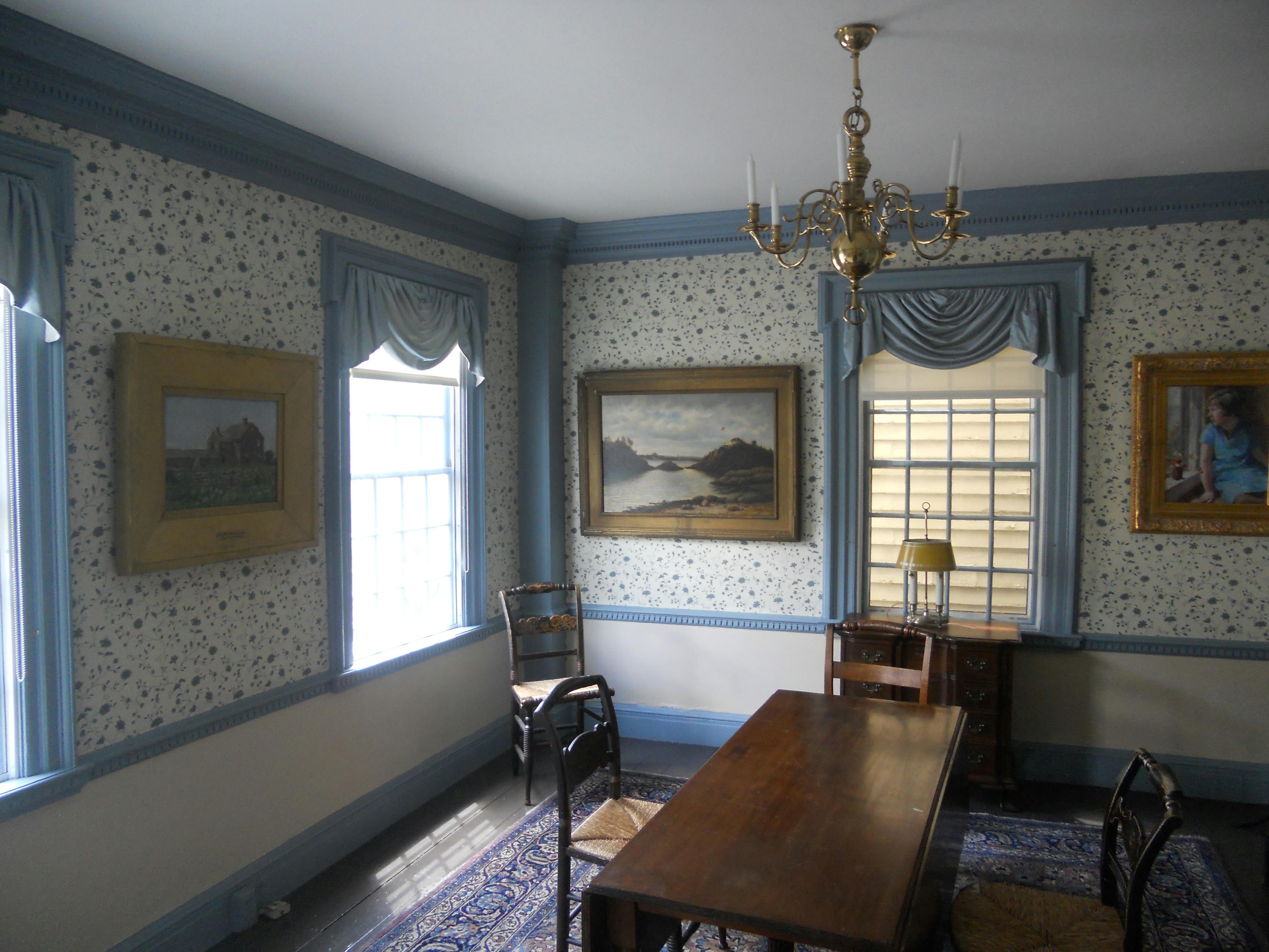 A shot from the Art Club
Our last lunch was up next as we headed to the V-dub. It was slightly awkward seeing so many people saying goodbye and getting slightly emotional too, but we all understood it too. It was the final day, after all. Jing and Brandon decided to go explore Thayer once more while Amulia and I decided we'd go check out the Art Club and then I'd see the RISD Museum, which I didn't get to finish exploring last time. After the Art Club with Amulia, I set off for the RISD Museum. I was able to explore the upper floors and see the Asian and Egyptian exhibits I didn't get to last time. I was at peace knowing I could take as along as I wanted, unlike the other time where we had to stick as a group. I took every second I could and enjoyed it thoroughly. I was there for about 2-3 hours and saw some very beautiful and interesting works of art. Eventually I had been there long enough that the museum had to close. I enjoyed my last moments and made it back to the dorm.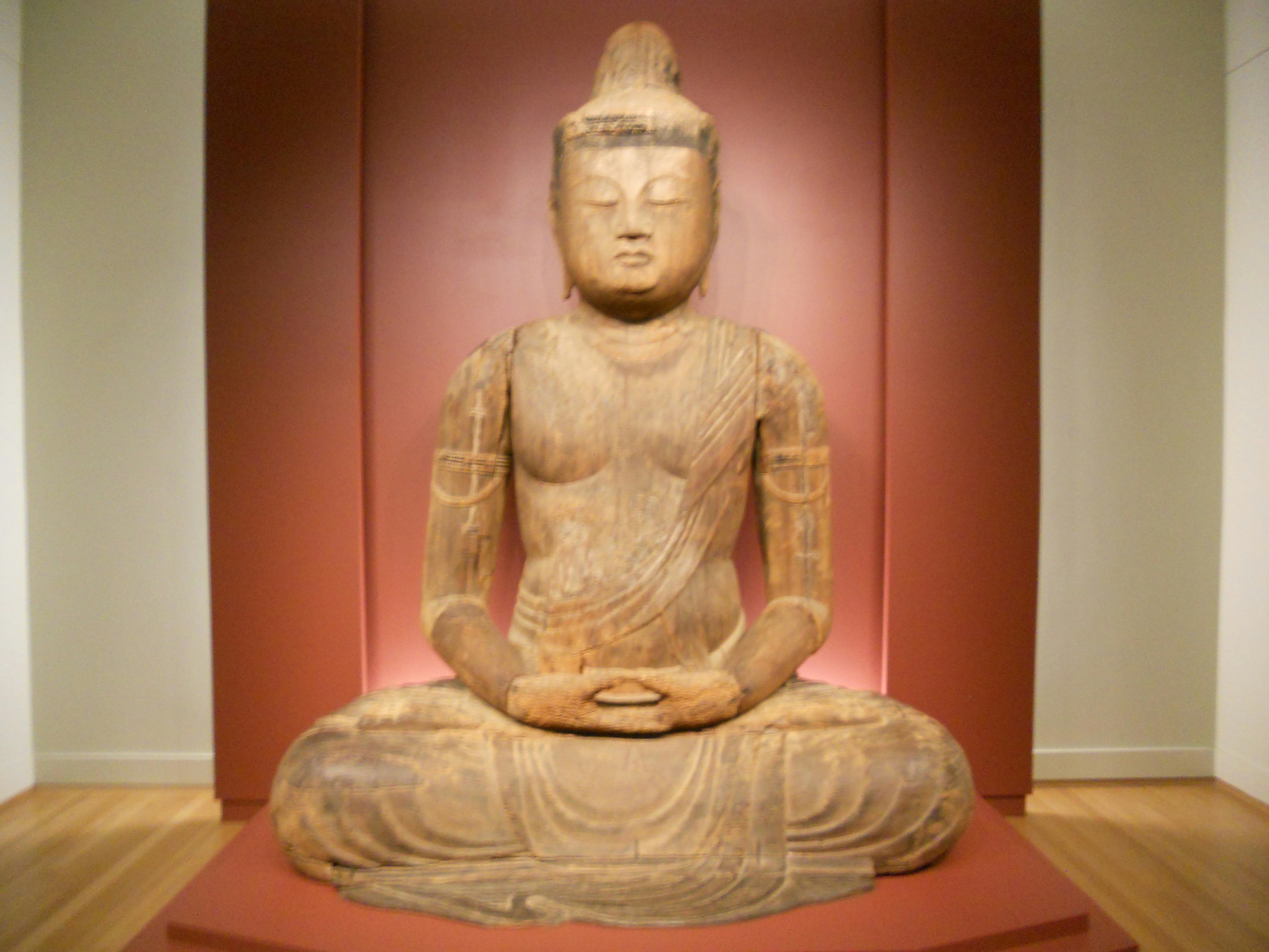 An enormous Buddha made from hollowed wood ( it was much
more very zen-like in the room than this picture)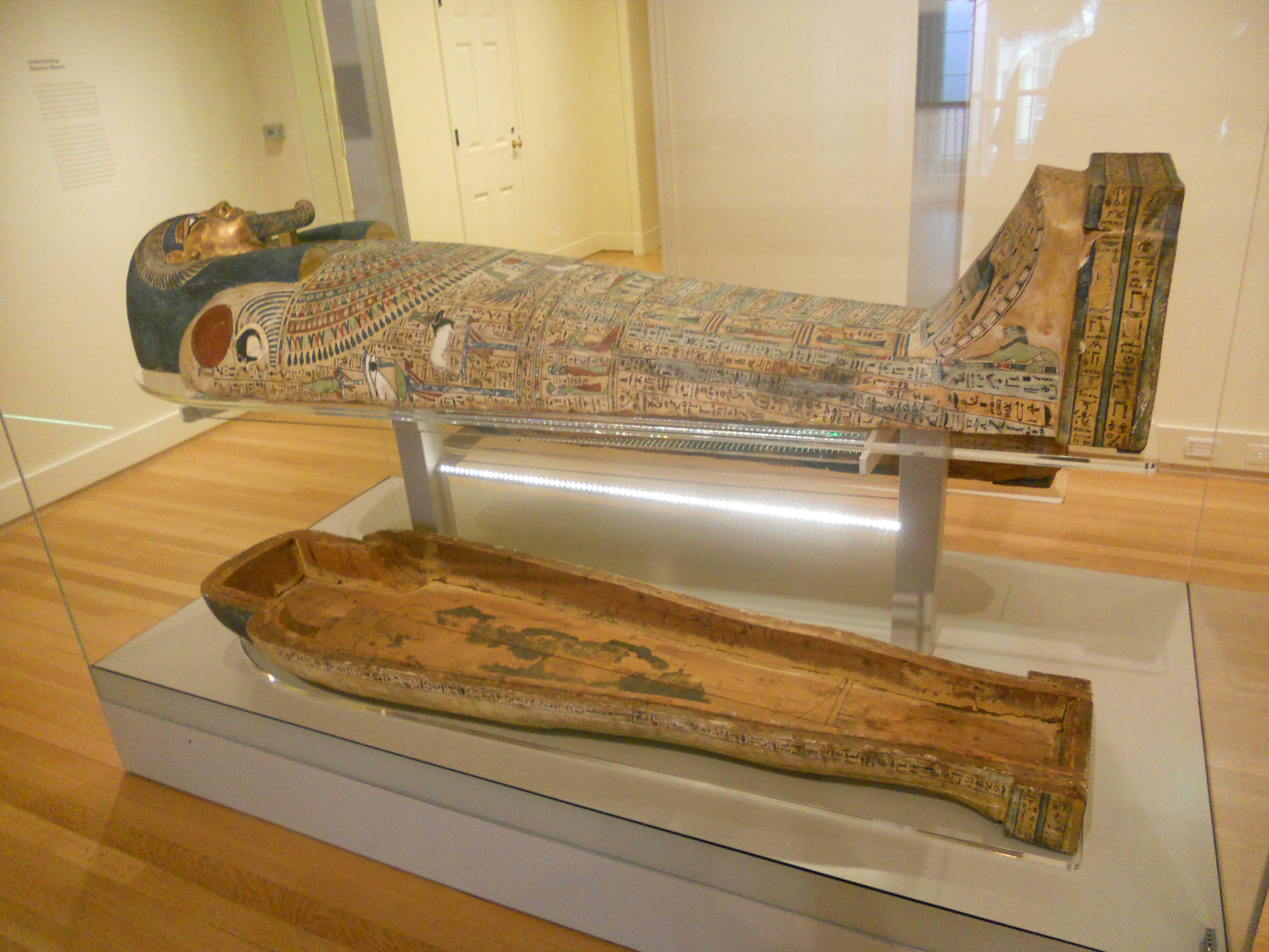 Ancient Egyptian Coffin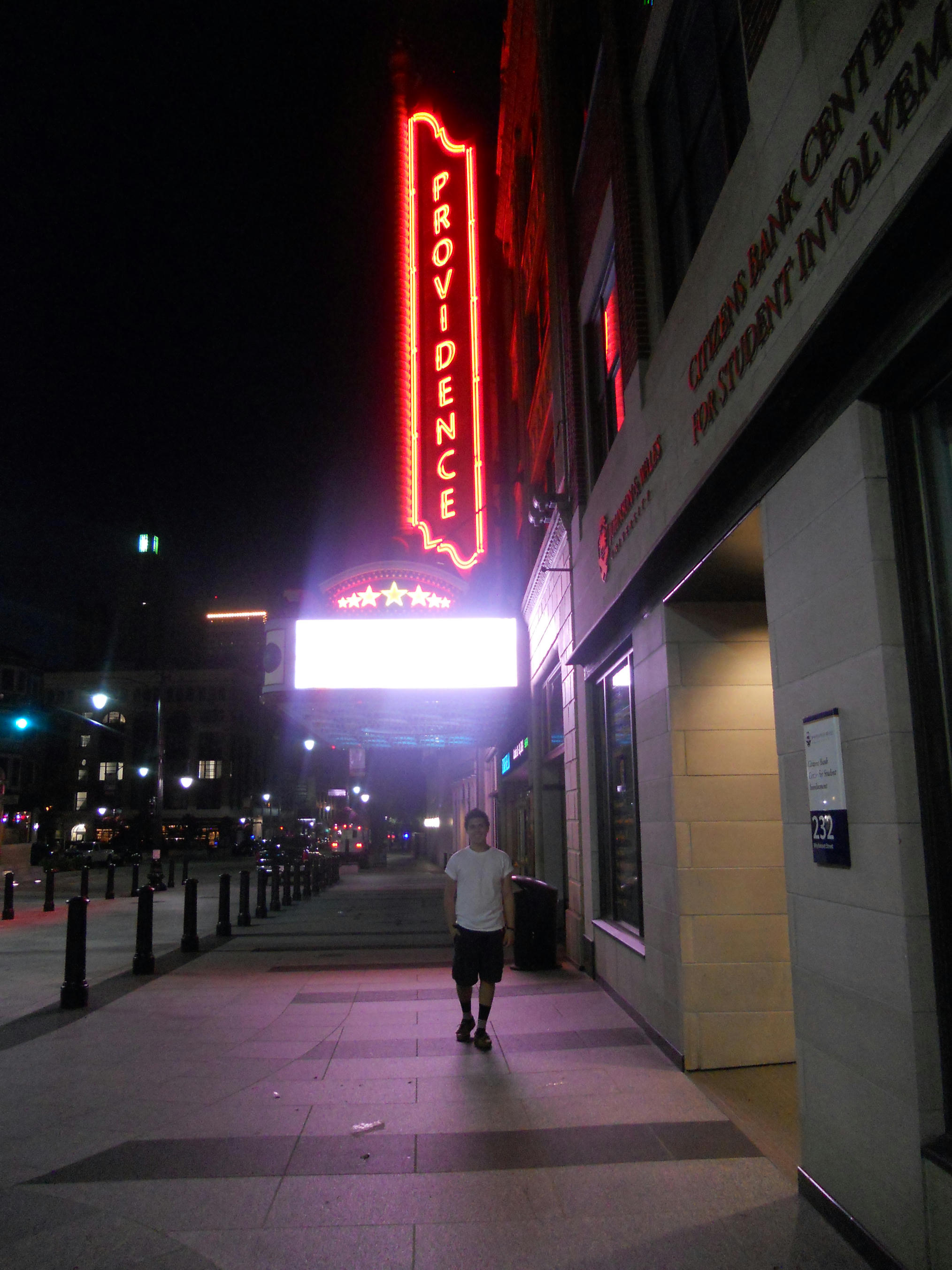 Walking around downtown for the last time this summer
After dinner later on, Amulia, Brandon, Jing, Kevin, and I headed downtown to look for souvenir shops, which was a fail. Instead we just walked around. By the time we got back, it was getting late, but there it was our last night at Brown, so we had to get some pictures. Amulia and I headed off as everyone else stayed in. Thankfully, I was able to get some great shots. Unfortunately, though, I had to make it back to the dorm to continue packing. It's been a struggle, but I need to continue before I miss out on too much sleep. At this point, it's already very late, but I have to make it through until tomorrow. Only one more night and this will all come to an end. The end of this chapter came so soon, but I'll be looking forward to reflecting once I have some to relax. The next set of pages and chapters in my life are only yet to be written, but this experience has definitely constituted an important part of it. It's been great.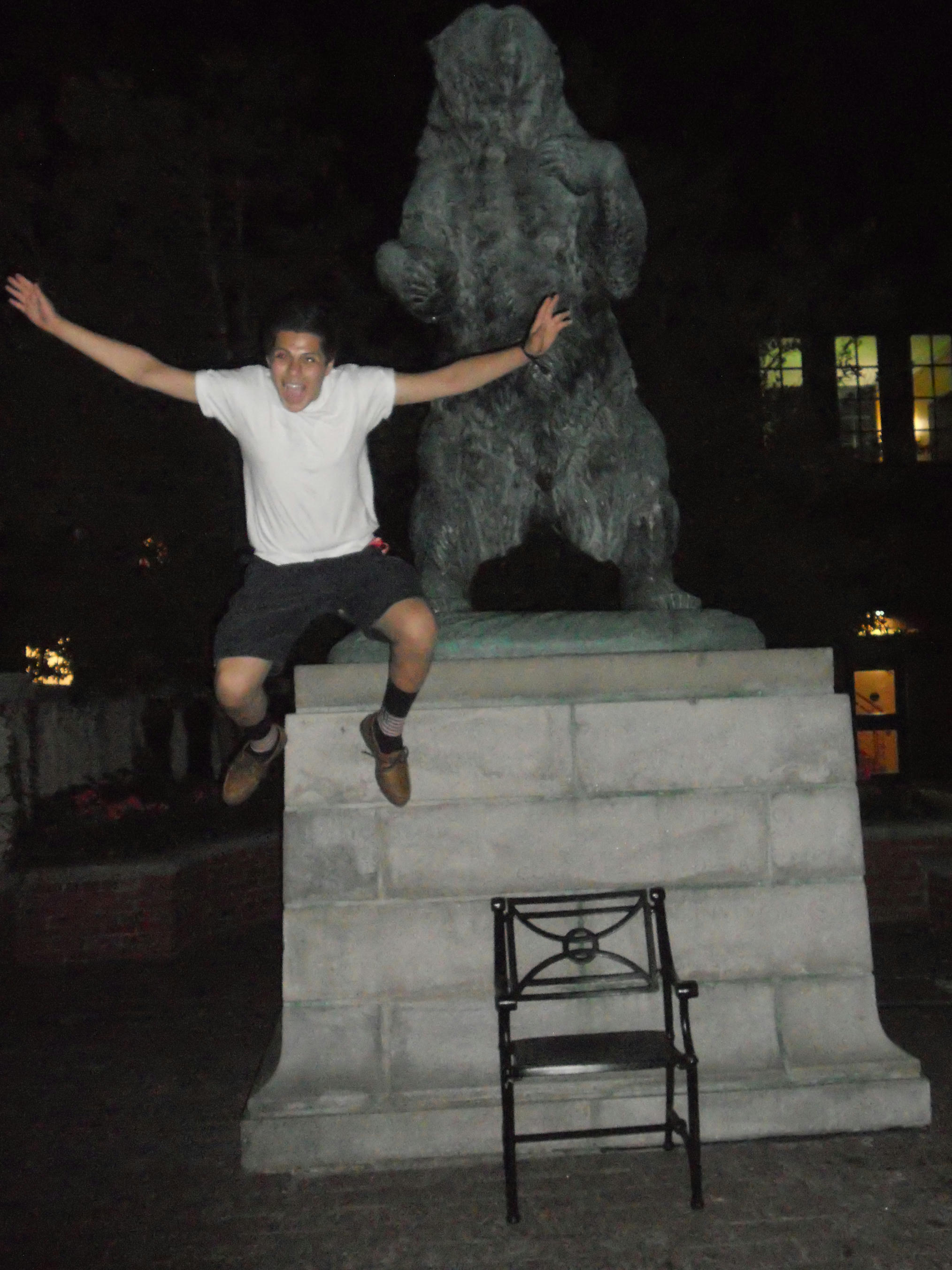 Jumping off for the picture, cause YOLO.