The main part of the Ivy League Connection is to take a course at an Ivy League School over here in the East Coast. To supplement our experience here, the cohort and I have visited some of the colleges near by. As all of the college tours, fancy dinners, and fancy hotel days come to an end, our move in day has come. The morning began fair as we left at about 9:30. We needed to get our luggage and ourselves to Brown and called a few cabs. We arrived at the intersection of Brown Street and George Street to the Main Green at Brown. I was so excited beyond belief, not nervous at all. The Main Green was packed with so many people. A Summer@Brown Staff registered Jing and myself. It was getting realer by the minute. We dropped our luggage off at a safe spot and went to get basic information like a map. our dorm keys, and ID. We needed to make a a couple trips back and forth since we had to drop off our luggage and rent out the fans. From what we've heard, and already experienced, fans are a must, no matter what.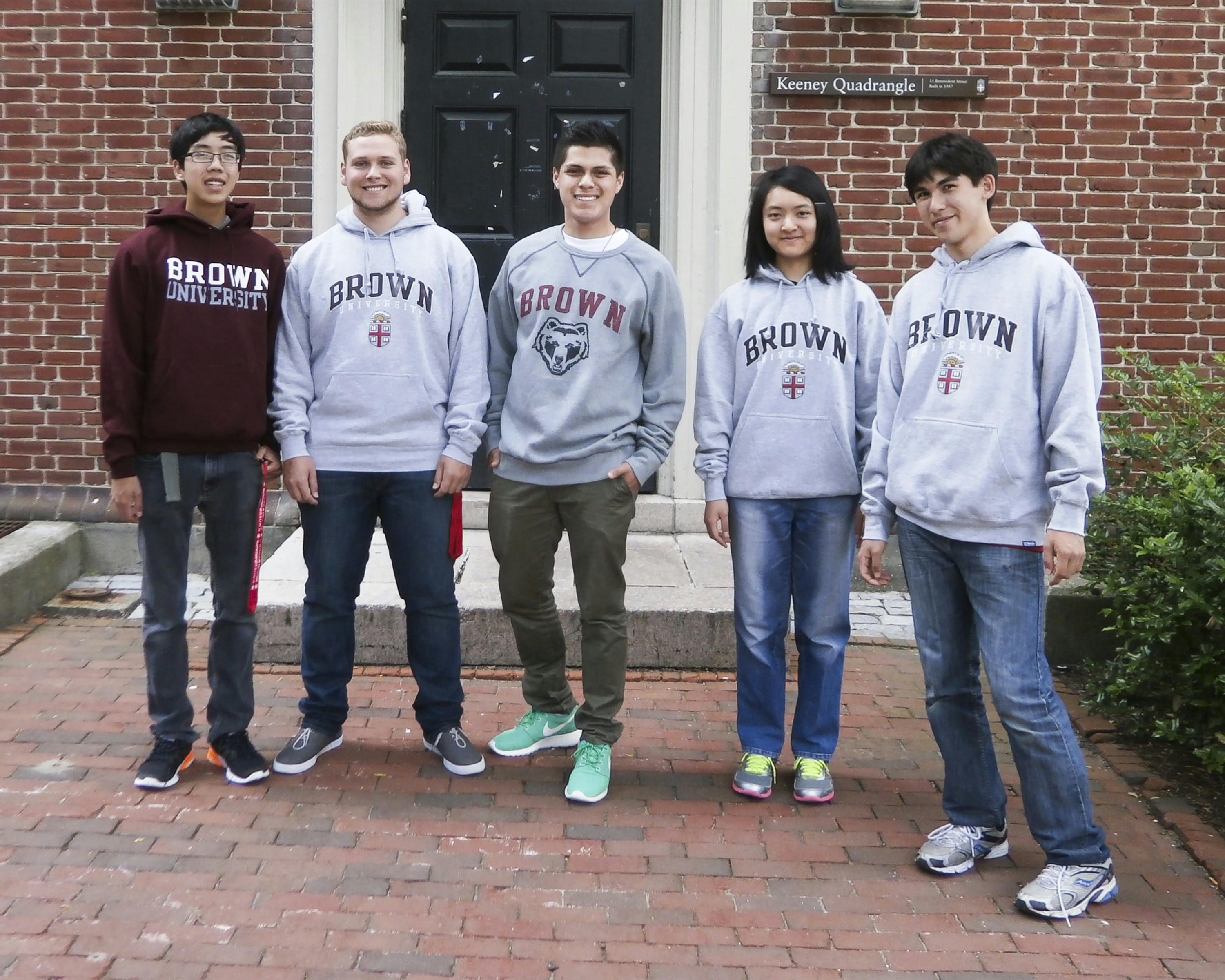 Finally getting our hoodies (or sweatshirt)
After renting them out and getting all of that finished, we met up to head to yet another stop. This one was actually one we looked forward to. It was the Brown Bookstore. Yesterday the Biotechnology group found out we needed a book for the course, so we had to make sure that we had what we needed. Aside from that, we looked forward to actually buying a hoodie hat the ILC generously pays for us. It took a while looking through all of the options before finalizing on our which we'd buy. At last, we bought our hoodies and decided to have Greek food at Andrea's for out last meal before we'd settle into the dining hall food. We tried Spanikopita, which was delicious, and personally had the Lemon Oregano Lamb Chops as well. We had cheered to a great fun-filled and met and enjoyed our last lunch before we'd have to become independent. We dropped off our things and took one last picture of the group for the day. Since the tour was just about to start at 1, we made our way to Sayles Hall. We toured the school and made it back to the Keeney. By then, Alana had to leave so it was kind of sad, since we've been with her for these past days. The newly independent Brown-I cohort had some time to rest before we had to head out to the orientation, so Jack and I decided that we'd begin on the room description we have to do. Though not finished, we it was time to meet up and go to the orientation. The police officer from the Department of Public Safety spoke mostly about safety, pretty straight forward, and we were spoken to about general rules and directions on who to contact, as well as sources of information.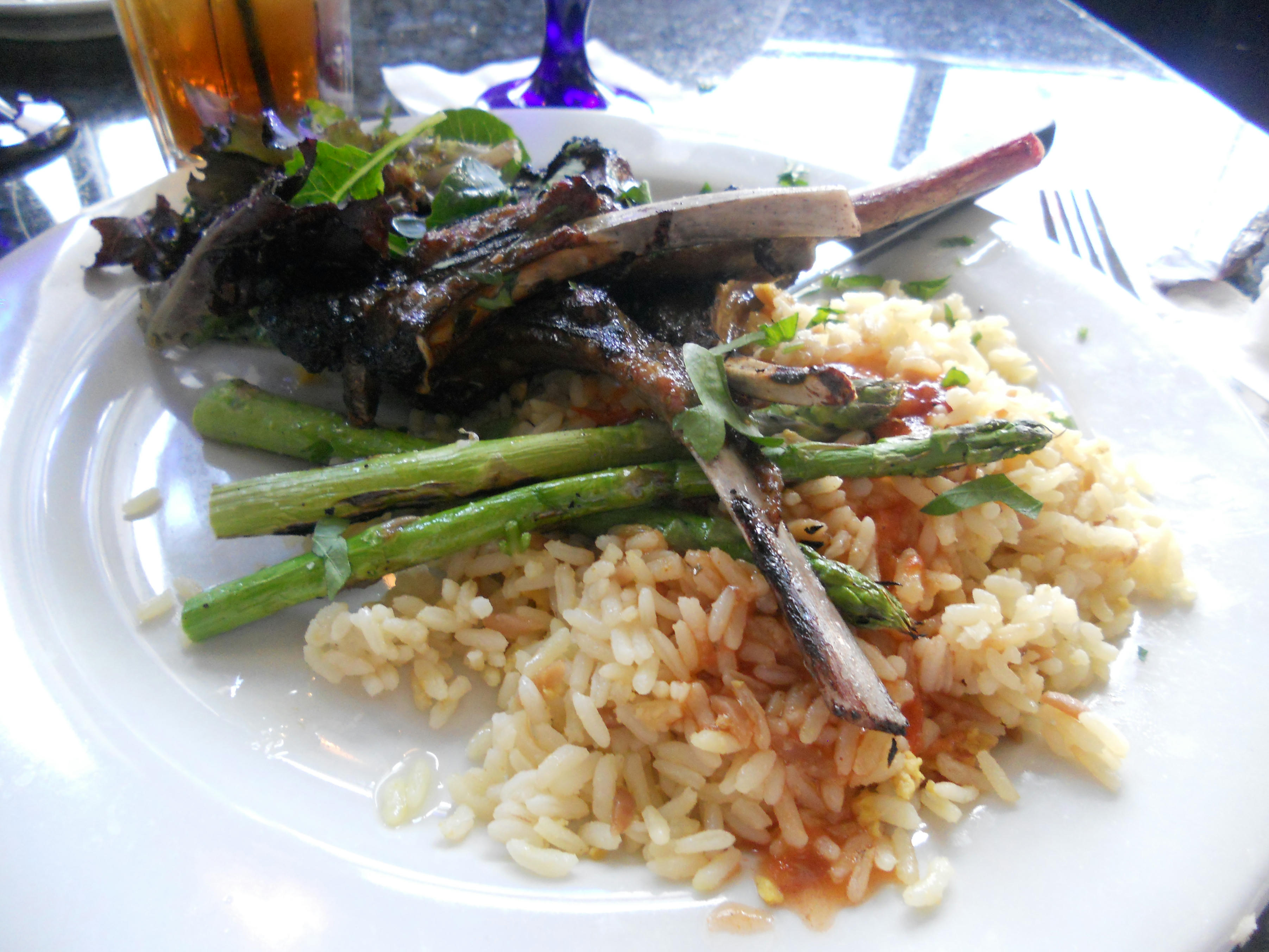 The Lemon Oregano Lamb Chops (last nice lunch!)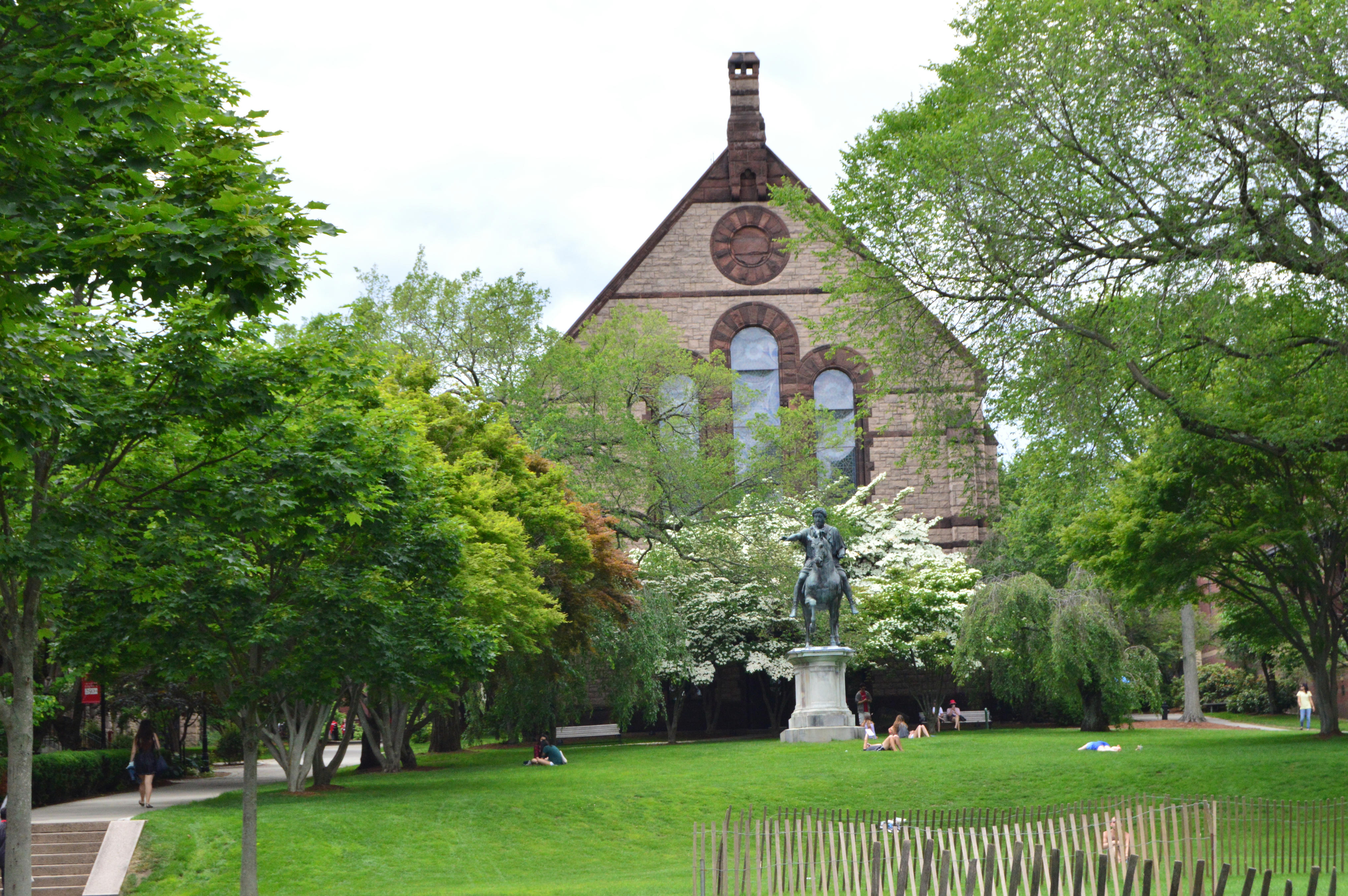 Such a beauty isn't it?
We were called out to be in groups from our floor, determined by the kind of artsy face we had at our dorm's door. I was a part of the pineapples group and sat with them as well as our RA, Phil, and played a name remembering game. I was actually able to meet another Jack, who had traveled a long drive to Brown. It was cool having met someone new, especially in a group where I sort of felt disconnected from the majority. The group then walked over to find a dining hall to eat at. We ended up eating a decent lunch, which actually went by pretty rapidly, before the Ice Cream Social Prepared for us. There I had found Jack and shortly after, Jack and I found Brandon. We decided we'd get some ice cream and explore the campus. We ended up making it to our dorms but alomst as soon as we did, it was almost time to have a meeting with our RAs for another informational session about dorm conditions.
The meeting was pretty slow as we waited for everyone to arrive, but eventually we all got together and met up in the 5th floor in the lounge. Philip and Gus covered the regulations and consequences for not complying to them. Finally, we'd been released. I returned to my room to continue on my blog. As I'm finishing it up, I need to get started on the room descriptions before tonight turns into another restless one. I'm probably going to be showering pretty quickly, though, since it's going to be packed tomorrow with the 2 showers in our bathroom. For today, it's a wrap. The pre-college life begins, but this first day ends. I am looking forward to meeting some amazing people and making connections, while of course, staying on track with my course. I'm sure this opportunity has much more to offer and I can't wait to live it the best way! For now, I'm going to finish the room and bathrooms descriptions (for next year's Brown-I ILCers) and shower, as tomorrow will be another BIG day! Goodnight, everyone!