For the most part, today was a pretty chill day. My morning began with waking up later than usual (finally), but not as late as I'd ideally like. Brandon and I were going to get breakfast at the V-dub since the Ratty is not open Sunday mornings. To our surprise, we arrived to a closed dining hall. With only less than half and hour for breakfast before the time we needed to meet everyone else at the RISD Museum, we got our breakfast at Starbucks, but subsequently split up into our separate ways to get there (his breakfast took forever to be ready).
I had no idea where to go, so I went on my Maps app only to find myself more confused about which direction to head. After crossing the street and back, I had the hang of where to go and made my way down the hill to the entrance of the museum where I found Jing and Alana there waiting for the rest of us. We went up the stairs and were well on our way to check it out.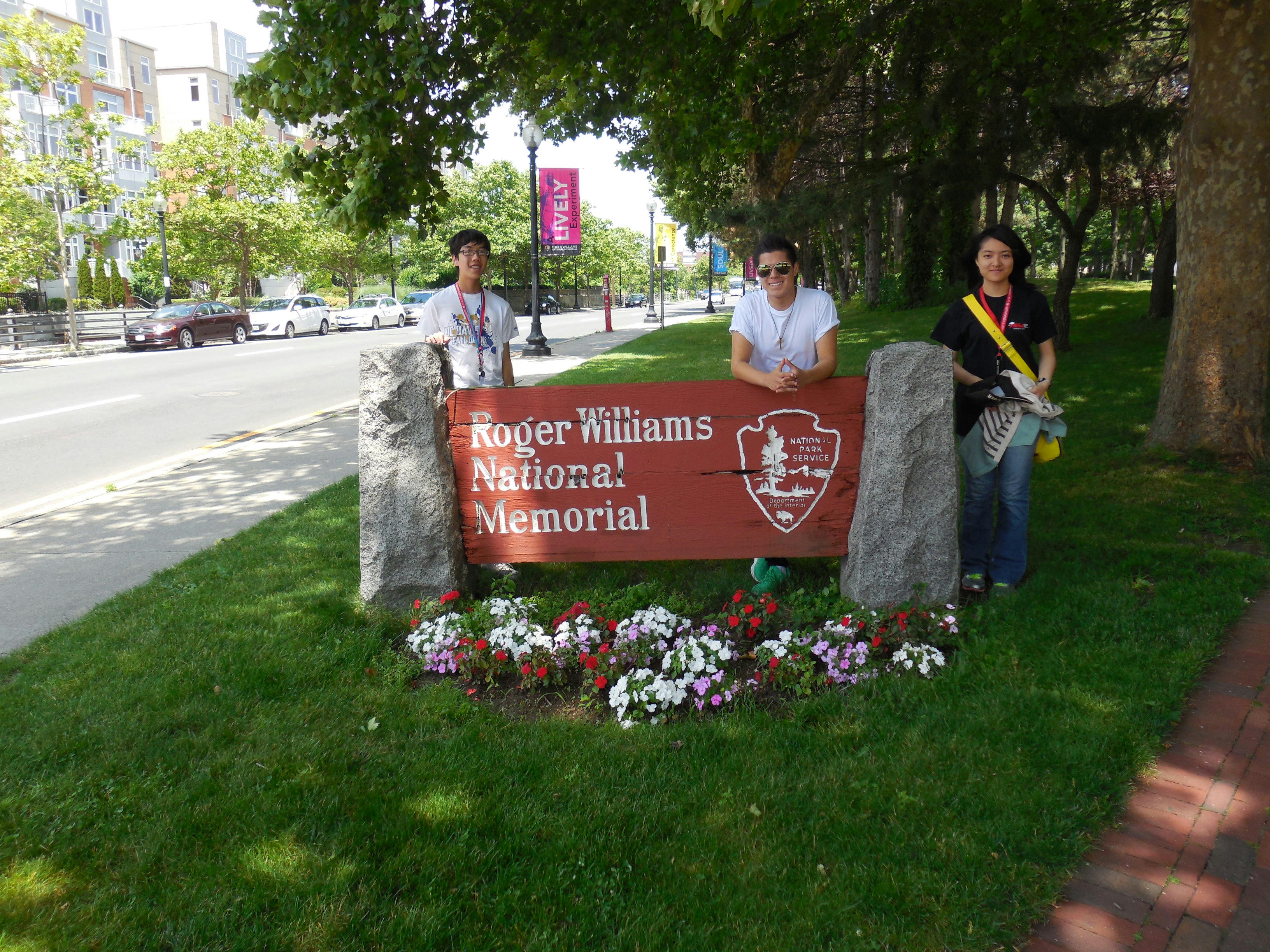 At the Roger Williams National Memorial Park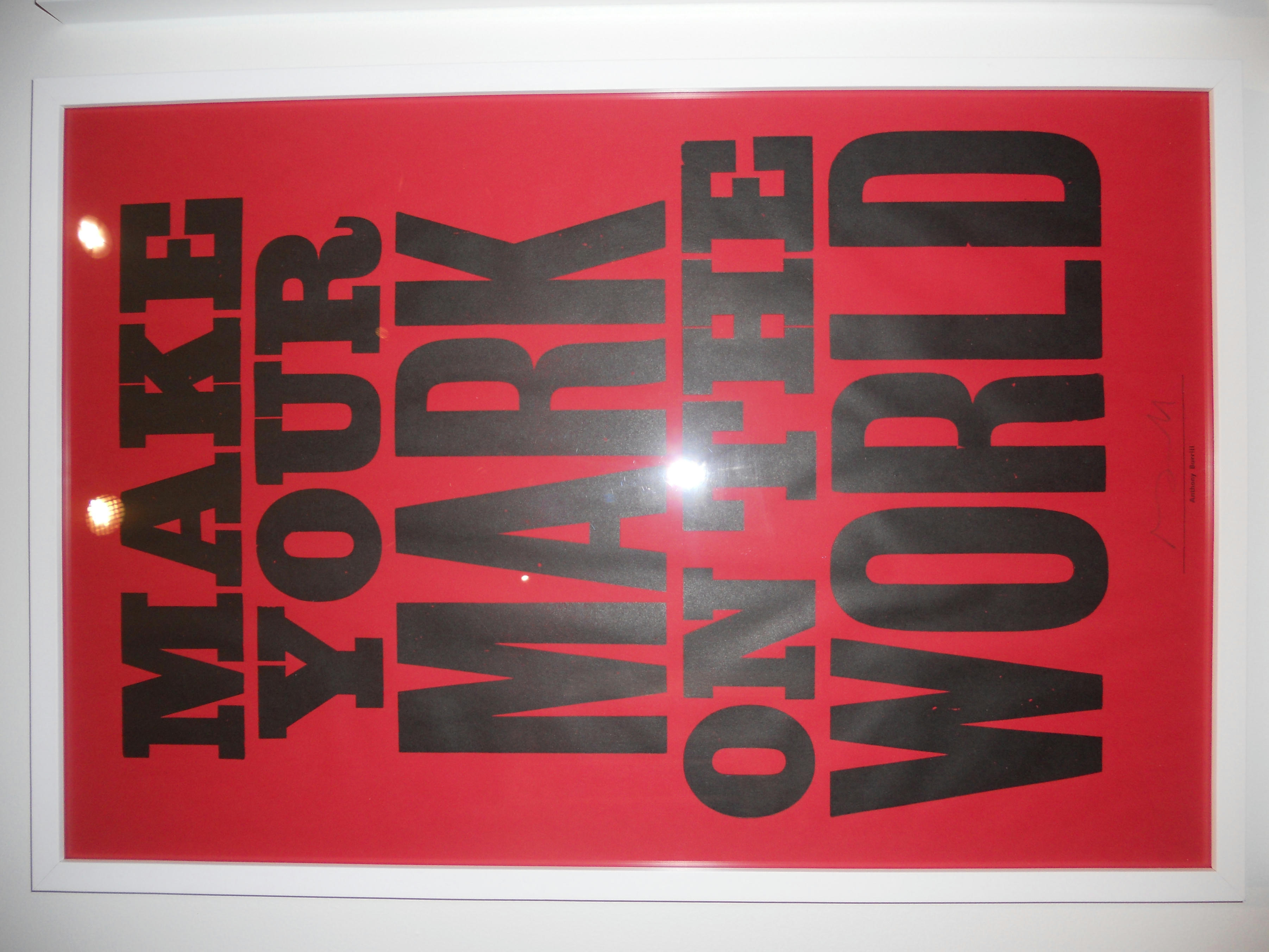 Some work from the RISD Museum
As usual, I was already caught up in something and was the slowest one of the group. I was particularly looking at some interesting pictures regarding the destruction of the natural environment. As someone who has love for he environment and nature, it struck out to me more and more how these pictures reflected some of the leading issues we have faced and will likely encounter in the future if they are not addressed. Aside from the pictures, though, I walked throughout the other displays of art showcased throughout that floor and eventually came upon another very interesting theme. On a TV there was a very interesting video involving the connections between the educational system, economy, intellectual and divergent thinking of young children, and loss of interest in school that many children and adolescents seem to face. Having done an educational research project on schools and education, it was pretty relevant to me and quite interesting. After exploring most the floor, I quickly made my way the the next one really briefly before I had to meet up with everyone else to head to our next stop Wemade it further down the hill to the Roger Williams Memorial Park. There we learned a bit more of the history of Providence and how Roger Williams had such a fundamental part in the city's development. Right next to the park was the visitor's center where we watched a more detailed clip on the man. In short terms, he was very liberal with religious beliefs and strongly advocated for the freedom of beliefs- a man to commemorate.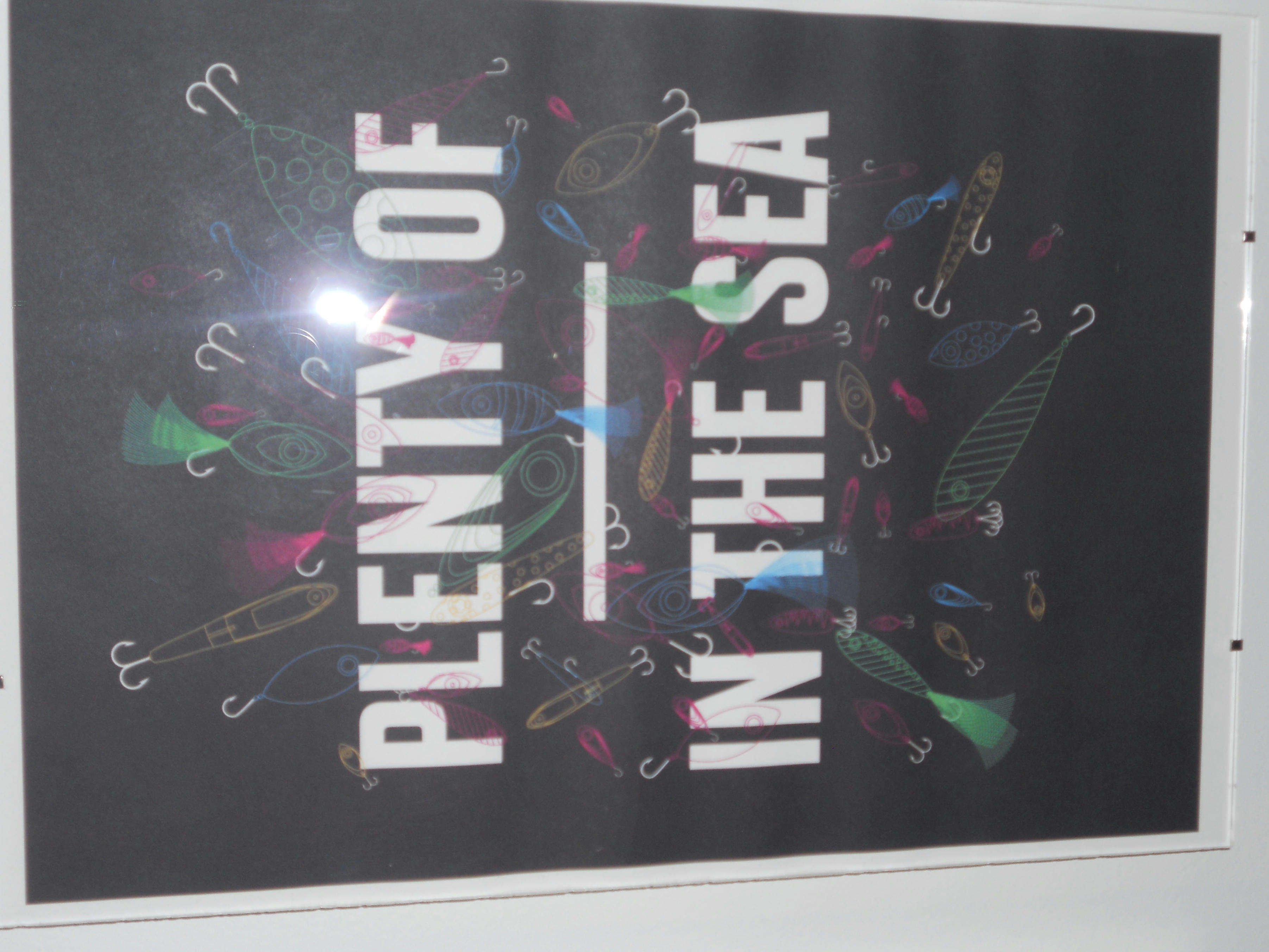 One of the many though-provoking works at the RISD Museum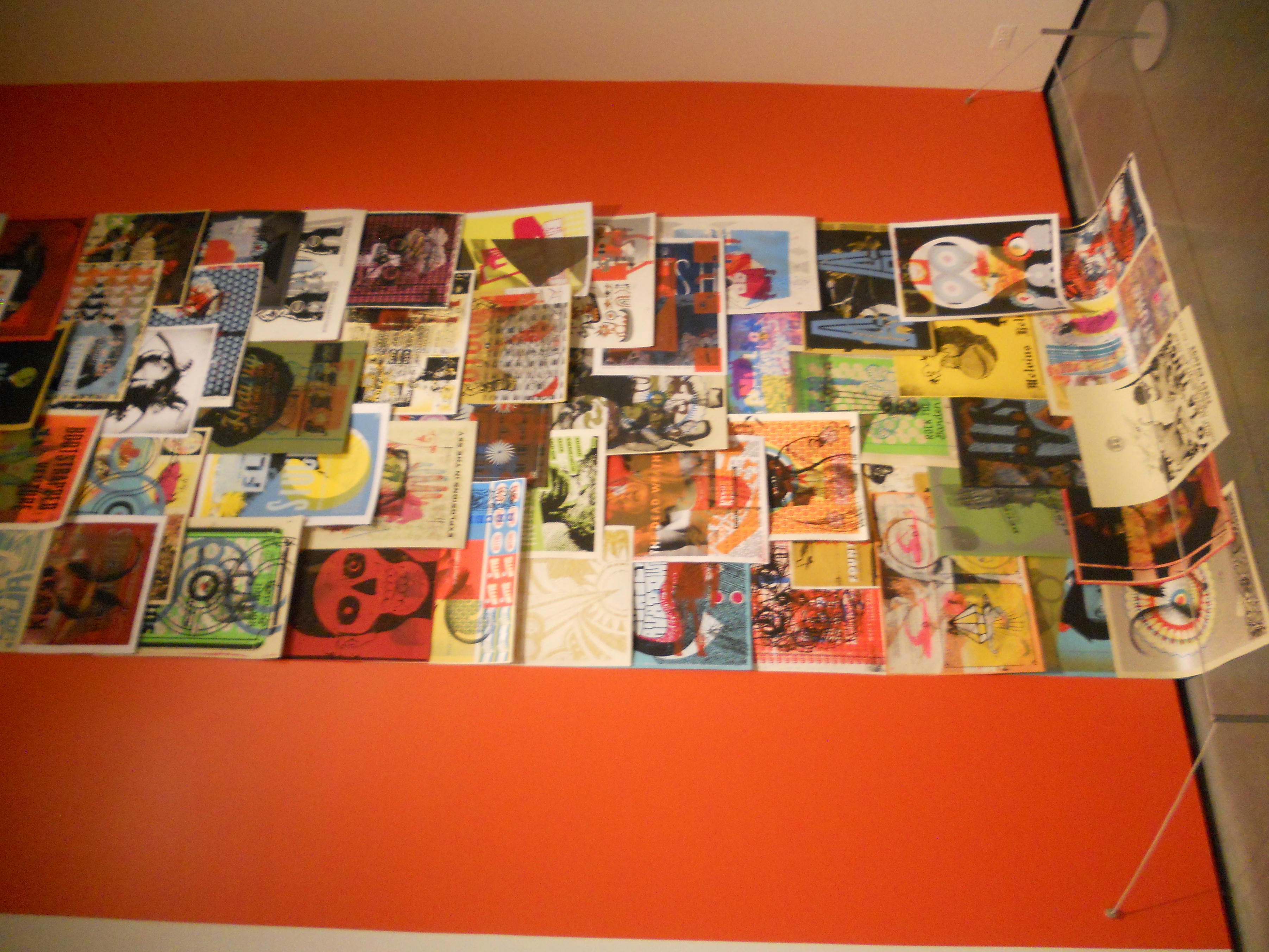 Making it back up the hill took the effort, but it turned out to be a fun workout between Kevin and myself as we raced up the hill. Out of breath, we waited for Brandon and Jing to catch up as we headed to the V-dub for dinner. It was rather nice since our extensive time eating and talking created some more cohort bonding. Alas, we split up our own ways at the Keeney entrance where we had time to catch up on rest and get ready for a fancy dinner with Brown students and alums. Kevin came over to my dorm and we both tried looking up ways to get to Siena for dinner and somewhere along the lines of looking for a place and relaxing, we ended up knocking out. Fortunately I woke up on time to get both Kevin and myself up and going for dinner. Since Plan A didn't work out so well, we made it to Thayer to wait for the bus where we impatiently hoped for the bus to arrive soon. At our side, we saw a large group of students, very fancily dressed, but didn't give into believing that by coincidence it might be the students who we were supposed to meet at the restaurant. We all got on board and anxiously made it to our stop. Immediately after stepping off, Kevin and I ran as fast as we could, to not get late to our reservation and shortly after, everyone tagged along. Adrenaline rushed and excitement mounted with every stride I took. For a while, I thought this had to be one of the crazier things I've done thus far out here. Running with a group of more teenagers than myself, all dressed up nice and fancy, some with backpacks, another with a camera, all racing along Atwells Avenue just to not make it late. We'd finally made it to the restaurant. We found Alana and took our seats, just about 30 good seconds before we saw our guests (a.k.a. the students we saw on the bus) walked in as well. We simply couldn't believe how coincidental that was, but it was.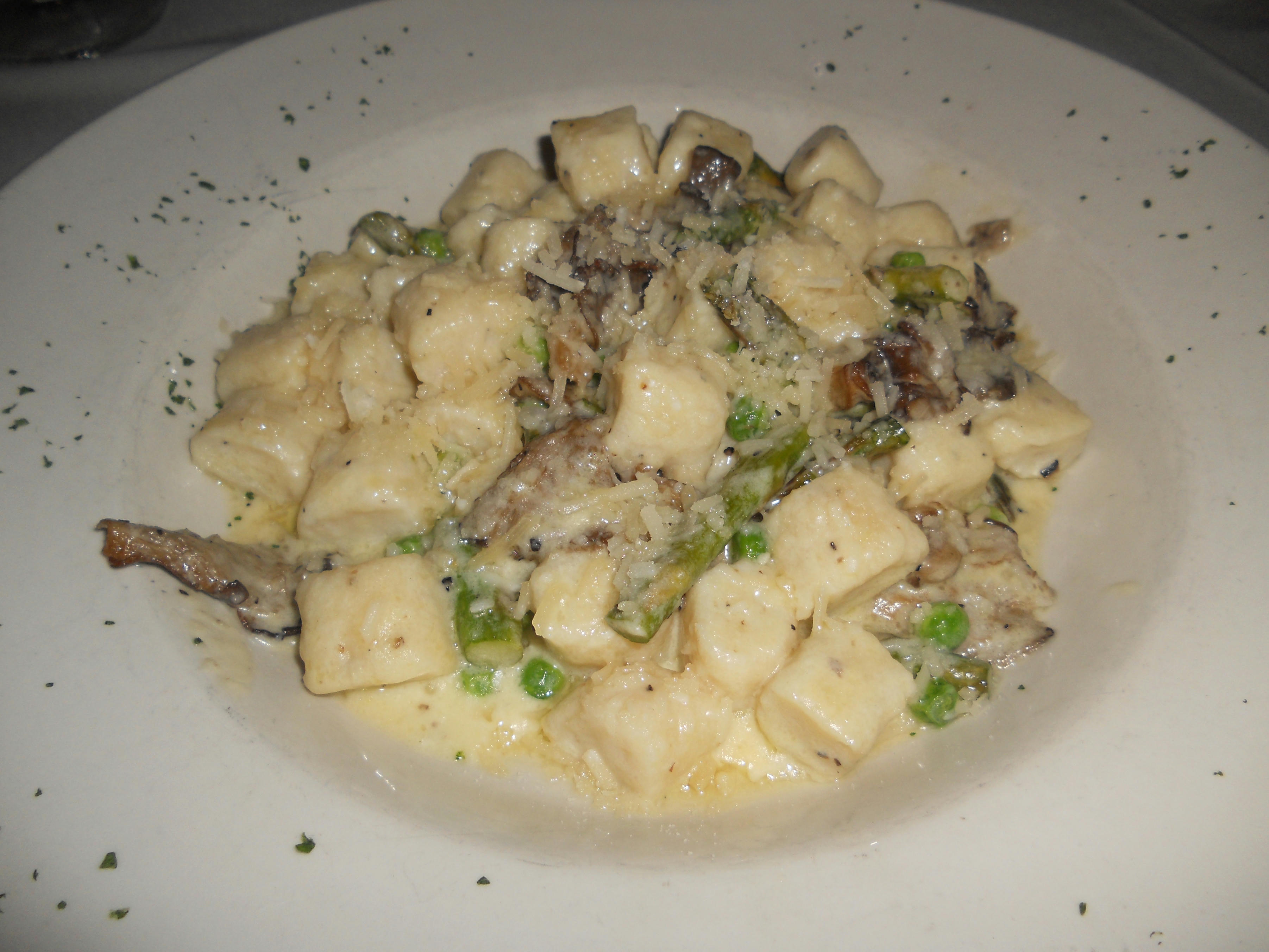 We shook hands with everyone and introduced ourselves amongst one another. We took our seats and took a look at our table (ours had 8 while there was another of 10) and menus as well. More than anything, I was super excited sitting with Lupe (Guadalupe) Morales, who is a Richmond High School alumna. I've seen a video of her and her transition from an underprivileged and negatively viewed high school, to a world class and prestigious university and was just simply excited to make connections there. Back to dinner, though, we all reintroduced ourselves and got on to talking about Brown, of course, and more to Brown and Providence that we didn't yet know.
Bianca,
Candice,
Evelyn
,
Lizbeth,
Lupe, and Isaiah, the students at our table, each commented on a few places to visit, eat at, and more about what to do at Brown. We ordered and even when our food came, we were able to keep the conversation as steady and engaged. We socialized, not only about school, but on a personal level as well. I know I don't talk too much about the food, but I had the fancy named gnocchi (I'm just terrible with all these names). It was delicious, but found it quite heavy, so I had it boxed to go. Bianca ordered the gnocchi as well, but everyone else ordered other entrees, which I don't recall (I'll try to get the names for next time's final dinner, though; not that it's of great importance, but just because it's nice to know). Anyway, most of our table ordered the ricotta and honey cheesecake (particular fancy name unknown), while others others, like Candy, ordered a chocolate lover's paradise of chocolate mousse, chocolate sauce, and other chocolatey goodies. Unfortunately, our time for the dinner wrapped up and said our goodbyes to the students.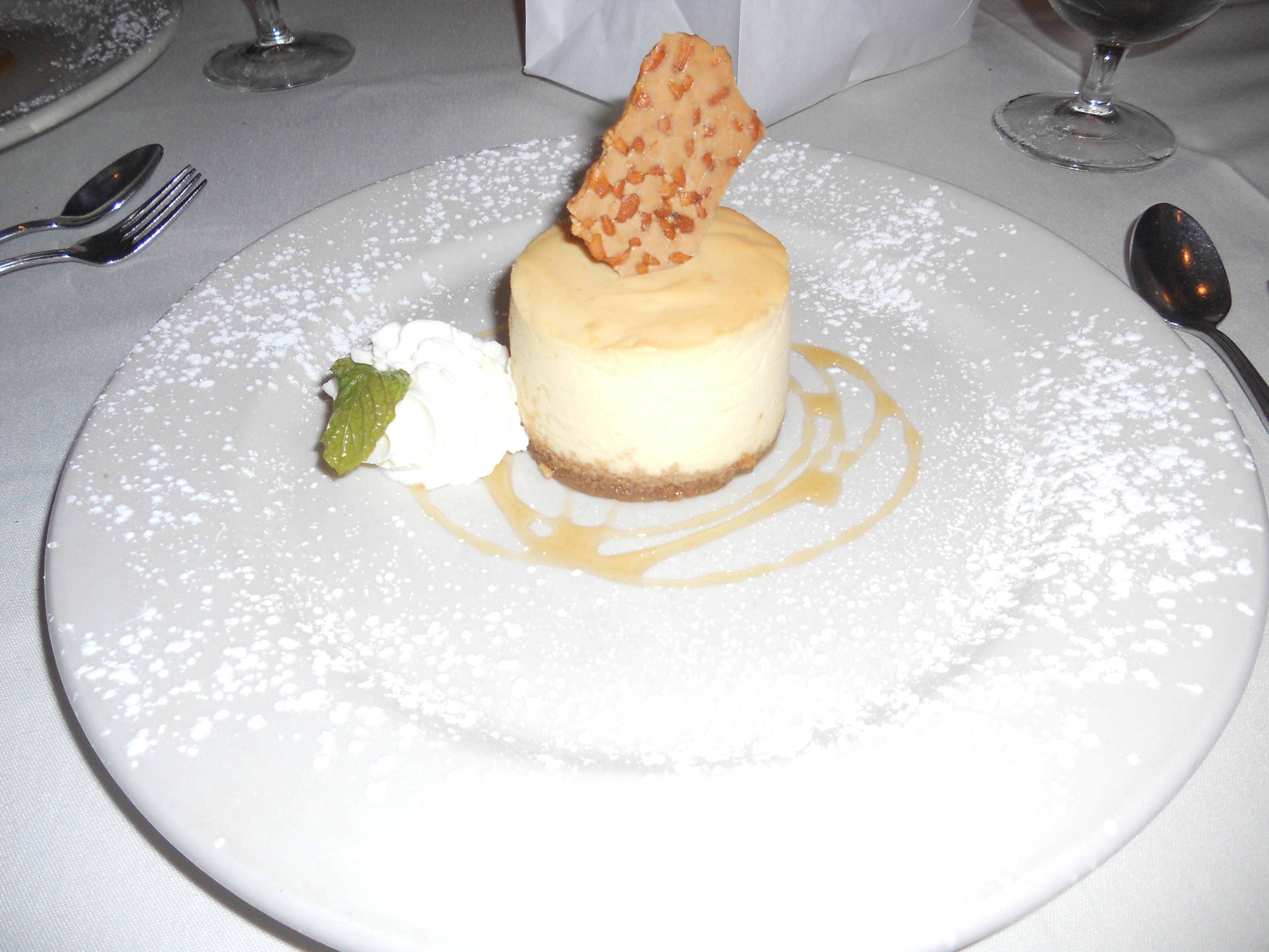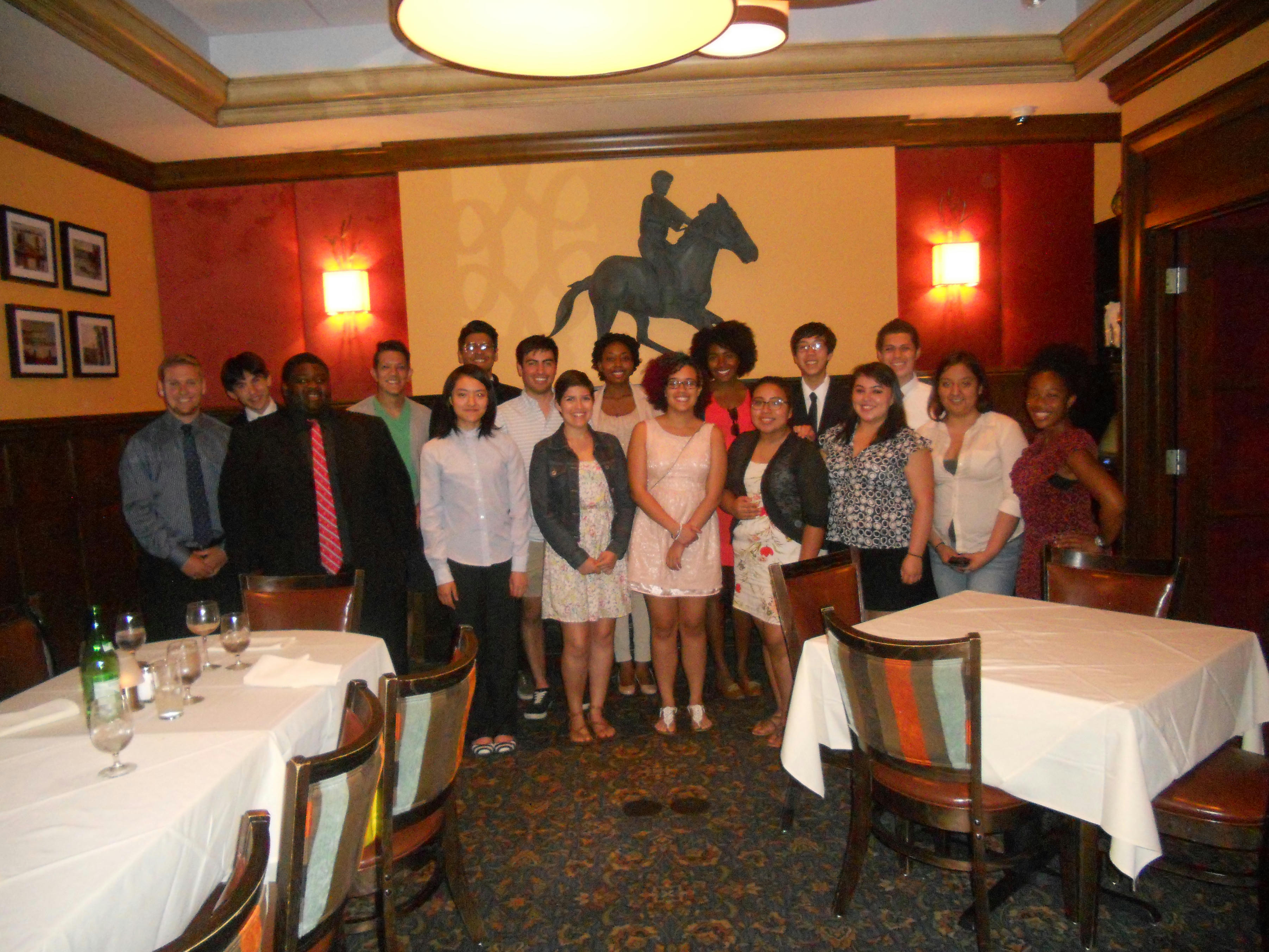 From left to right (if I'm not mistaken, and my apologies if I am): Jack,
Kevin, Isaiah, Juan, Jing, Brandon, Julio, Bianca, Candice,
Lytisha, Camera, Evelyn, Brandon, Lupe, Me, Lizbeth, and Helen
While many had to go, some students walked us back to Brown. Along the way, I was particularly able to speak with Juan for a while. I was pretty excited to know he concentrated (already completed his undergrad) in Psychology, one of my underlying interests. I was also pleasantly surprised to know he was going to grad school, at Brown as well, pursuing education. Also along the way, I walked with both Lupe and Julio. Julio was really chill and shared his experience about coming to Brown not exactly knowing it much, but ultimately loving it, which in a way got me to consider Brown a bit more. Other than sharing experiences, it was a casual walk back to Brown. Once we got back, we said our goodbyes once again. Though this was our last dinner with only students, I have still yet to hear more from Lupe about the transition to Brown (and maybe have some of her homemade pozole too!).
A relatively short anc chill, yet long day has gone and I have to say that I'm really going to miss all of these amazing dinners with all of the students. They're definitely one of the highlights of this trip. In any case, I'm glad that I had another opportunity to speak with some great individuals and take another step in exploring what Brown has to offer. I'm still looking forward to chatting with Lupe, but first I need to make sure I get to class tomorrow, which requires some good sleep! Goodnight!