After a nearly full week of campus tours and a entire week of college life, we are rewarded us with the weekend. The campus visiting week was very strenuous and overwhelming as was the first week of Summer@Brown with adjusting. I have to say that though both were difficult things to get past and accustomed to, things seem to be looking up right about now.
The Ratty closes on weekends and as a result, the DNA group, our new friend (Jing's roommate) Amulya, along with Marita, and myself had breakfast at the V-Dub real quickly as we had to get to 111 Thayer St. Thankfully, Summer@Brown works to ensure students have the freedom to explore and have fun both inside and outside of Brown and Providence. As a result, the plan for today was heading out to Boston, or as many of it's proud natives would proudly cheer, Bahston (gotta love the accent!). We checked in and waited to either get on the bus or be called from the waiting list if on it. Within about half and hour, we all seemed to get going on a place we'd constantly stopped by not too long ago. With no one to watch over or guide us, the only word that can come to mind is freedom. It was finally going to be a chill day just for us students, and so it began.
The adventure began when the hour long bus ride came to an end in the city and set us free. The first thing we saw and came across was the local Farmer's Market along the block. The most prominent memory that swept throughout my mind was being in Mexico at the mercadito (little market). The fresh and very vibrant smells of sweet, ripe fruits lingered on as I passed right through it. That sweet, vibrant, and fragrant aroma though, turned into a pool of hot, humid air. With the guidance of the crowd of students and Amulya, we made it to the Freedom Trail, where we quickly set foot on our little exploration of the colonial history of Boston.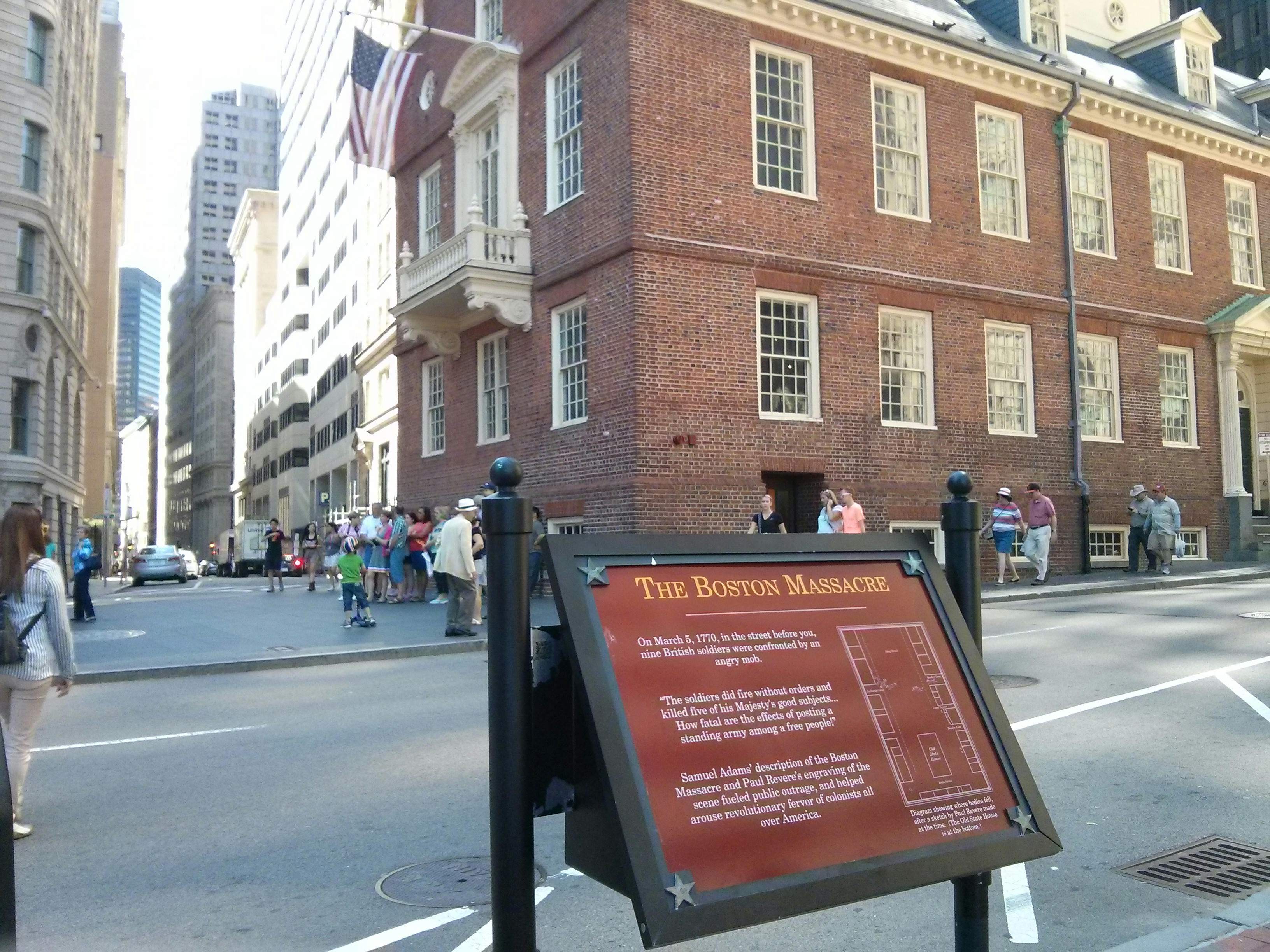 Both the Old State House & site of the Boston Massacre
The Old State House was our first stop, where we were able to witness where history had been made. There, were also able to marvel at the Boston Massacre Site, where things went down just over 300 years ago. The museum inside the Old State House was interesting and very sensitive to much photography and such, but there was fortunately also so much more to find along the trail. The Paul Revere House was the next stop. At least I can't fathom the fact of standing on historic treasure, but it was so surreal being inside of it. Though reconstructed, it showcased a very detailed setting as to the the era in which Revere dedicated his life to. Furthermore, our trip passed along some churches, where I was able to take some selfies of the very places where George Washington and Paul Revere once sat. I mean, it's crazy! But anyway, each site we stopped by to take a few looks at were definitely something new to just take in for a minute and take in. In fact, I have to say that I was the slowest of the group at each of the sites. I say it with somewhat pride, though. I chose to take advantage of every single moment that we had in Boston, and if every single moment took a bit long, than it must have been because I was unraveling my curiosity. I'm very glad that I was able to and did, though. It's not every day you're on the East Coast (unless you're actually from here, of course). But anyway, after those stops, it was a long, sultry walk across the Charles River (through the Charlestown Bridge) to Bunker Hill, where the crew snapped a couple shots before realizing that it was just about time to go.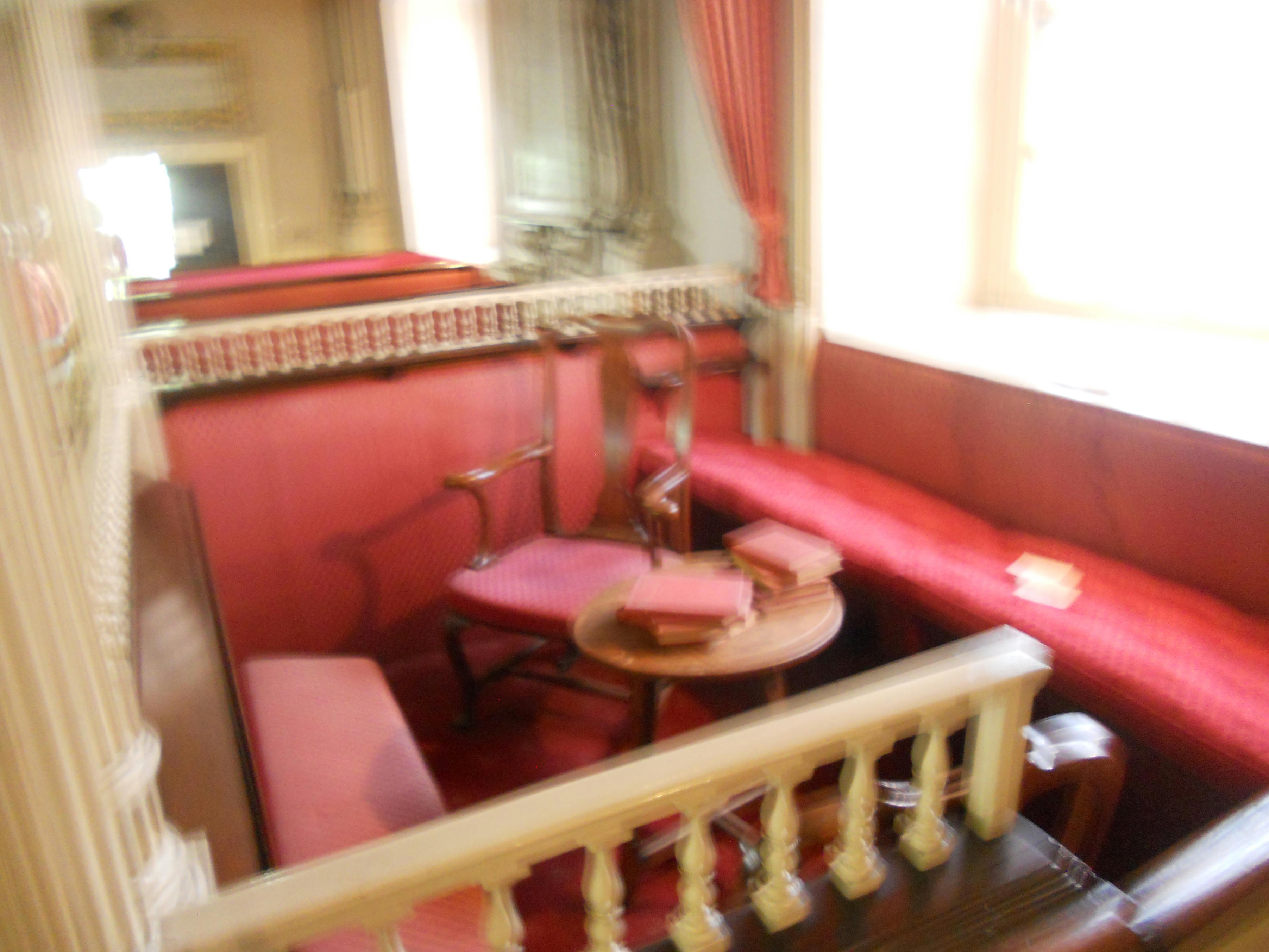 A George Washington site at the church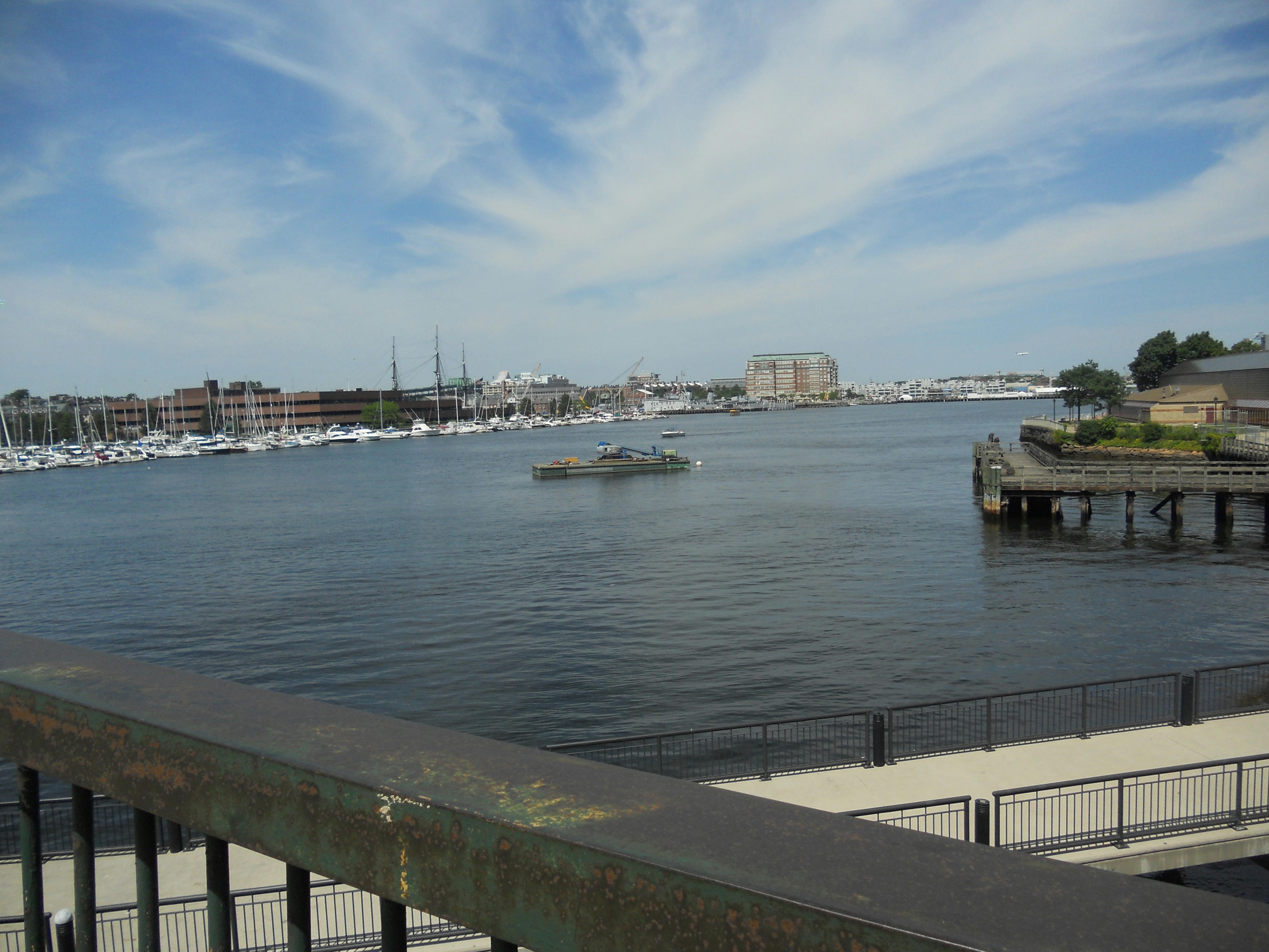 Walking the Charlestown Bridge over the Charles River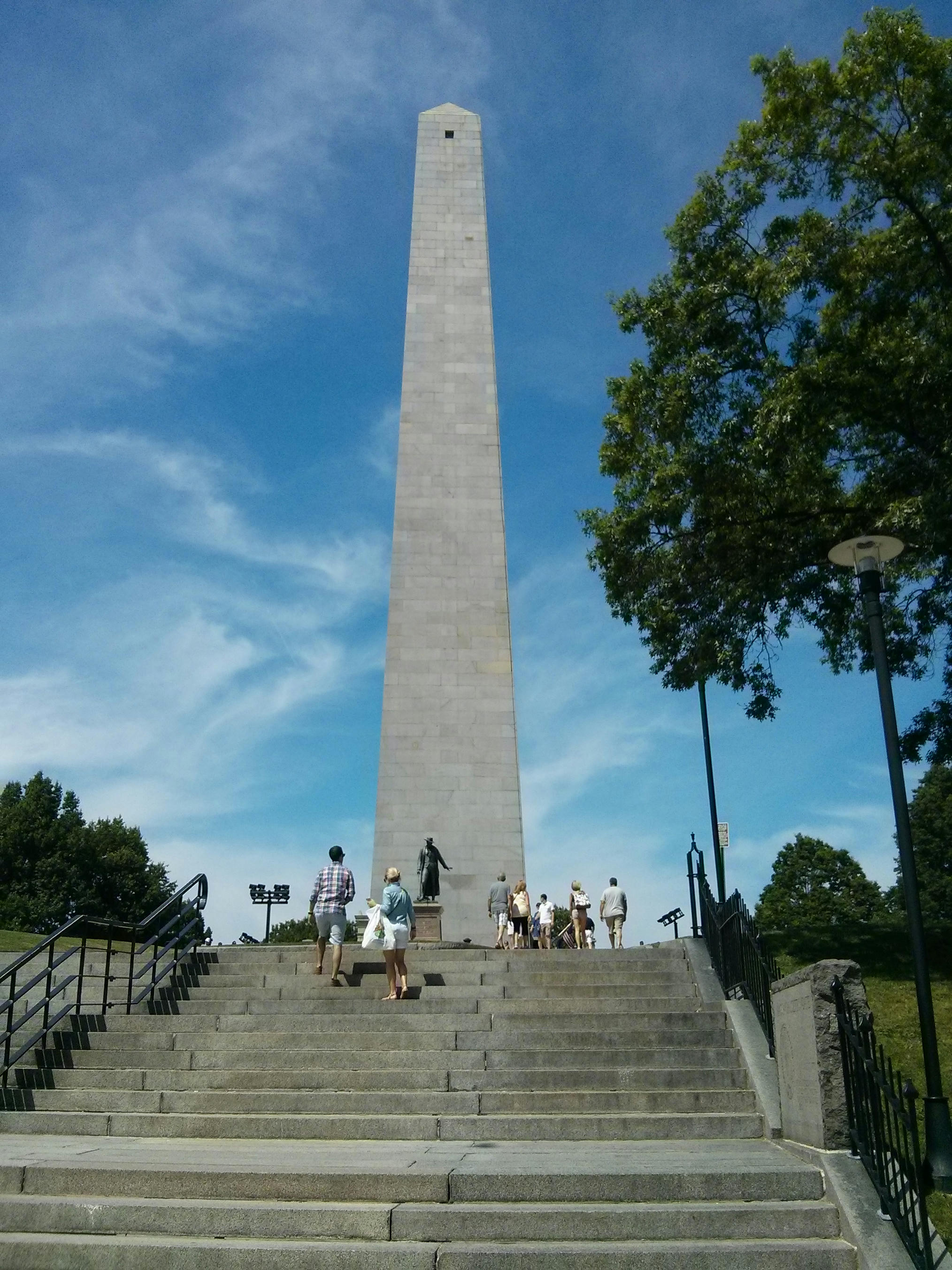 The end of the Freedom Trail leading to Bunker Hill
I wasn't expecting to, but somewhere along the bus ride back to Brown my eyes closed and I dazed into a nap. I awoke about 5 minutes before we had made it back. As the group and I walked to the V-Dub for dinner, I found myself to be very heavily weighed down by the nap, probably because it wasn't as prolonged for a proper nap and because I rarely do nap. At the V-Dub, we helped ourselves to our own dishes and finished off with (guess what) a good'ol Verney Woolley waffle! We continued on to share some pretty interesting experiences with some pretty interesting foods. We had quite plenty of enjoyable laughs, always a wonderfully mellow way to end dinner, and the trip. We got back to our dorms, only with a bit of time to rest before we'd take on the next part of the day- Waterfire.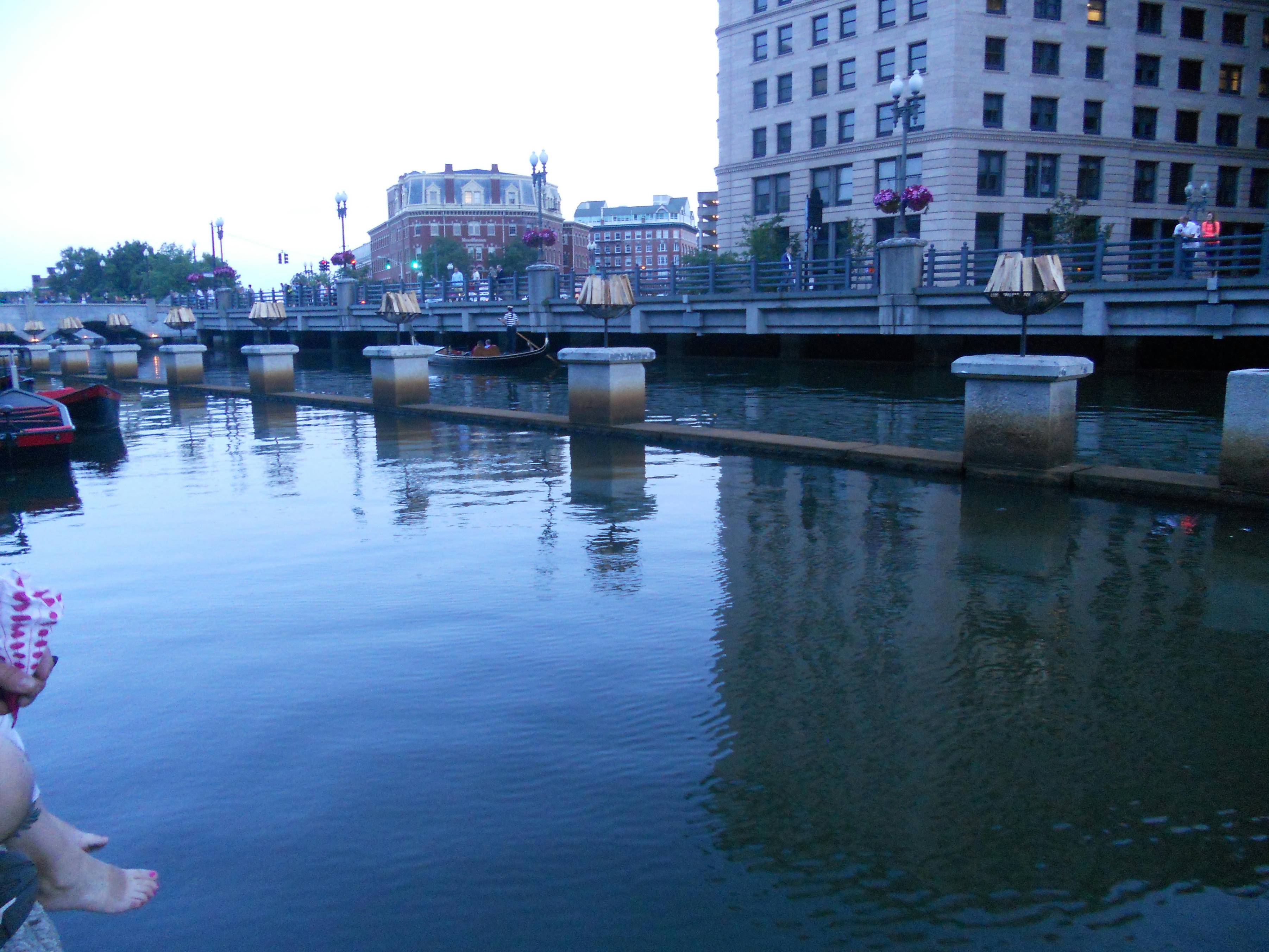 Before Waterfire
About half an hour after dinner, Jing, Amulya, Brandon, and I reunited at the entrance of Keeney and made our way down the hill to the Providence River. It wasn't even sunset yet, but there were already so many people gathered around the rails, along the bridge, and scattered all throughout the area. We took a seat right along the edge of the river, with out legs hanging just a couple feet above the river itself. We awaited in our front row seats for things to begin. The sun began setting behind the buildings' giant selves and the atmosphere began to awaken more and more. A few small canoes streamed through, each with a couple, and a rower of course. The crowds from all sides cheered as the lovebirds passed by, adding on to the beauty of the night. But before it got too late, torches were lit and the boats became alive. They made circles around the river and finally, the pits in the Providence River were ignited, Sparks flew with each pit lit and the flames just grew brighter and brighter and more beautiful. By the time they were all ignited, the robust smell of wood smoke clouded us all and the beauty of the night flourished. With unfortunate technical difficulties, we all had to make the attempt of capturing some decent shots. But fortunately, there are some passable pictures we were able to get. Due to it, though, hopefully the description makes up for the other half of Waterfire that my particular pictures might fail to deliver.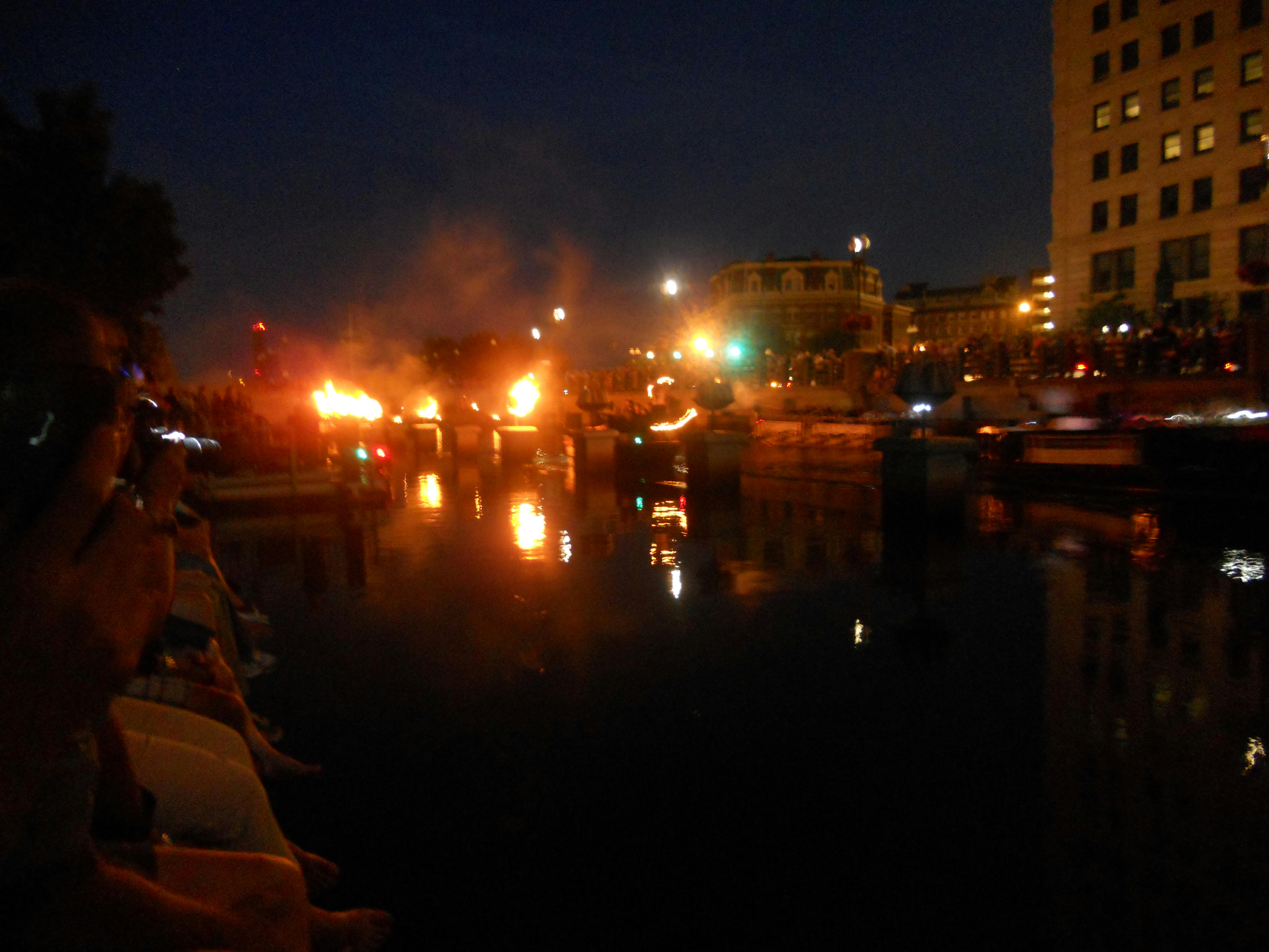 Getting the fire started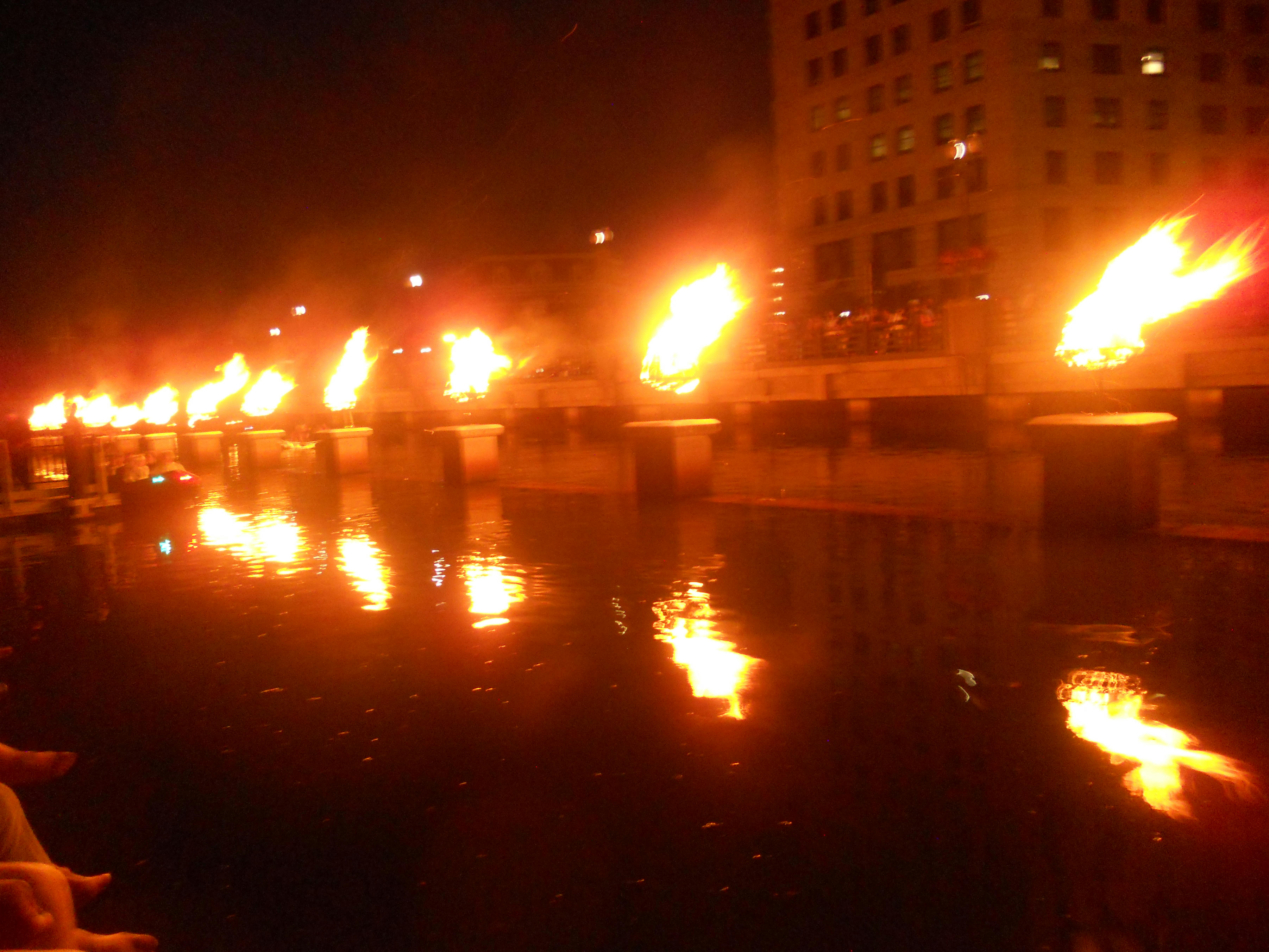 BAM. Waterfire.
After witnessing Waterfire's fiery lashes, rustic aroma, and refreshing warmth, it was time to walk around and see Waterfire's life outside of the river. We saw a statuette impersonator, whom which I got a riddle from. It may not have been the best investment for a dollar, but the experience of interacting with a seemingly real statuette is worthwhile. As I've previously mentioned, I'm just trying to make the most of my time here on the East Coast, considering that it may be one of the only times I'll be here. You know what they say, "When life gives you lemons, make lemonade." Well I guess you can say I'm just sort of here trying to make some pina coladas out of them. In either case, walking around was a subtle way to end the long day and night. I took one for the team in getting some of that well known kettle cooked popcorn; turns out we all couldn't seem to have enough of it, as it was so deliciously addicting. I am beginning to regret it, though, because my skins beginning to get a bit itchy and uncomfortable, however this investment was a lot more enjoyable that the first, since the riddle was not quite my cup of tea.
Curfew approached and we all headed back up along with Kevin, who we found towards the end of the night. With Kevin on board, we ended up having some college talk; any sort of conversation, anytime, and anywhere, and about anything can be linked to Kevin, since he's just such an incredibly knowledgeable and friendly folk. In the end, though, we made it back to our floors on time to check in with our RA.
It might just be me, that my day has been really well spent and very enjoyable, or that my sleepiness is ironically helping me, but I'm actually pretty proud of this blog. It's not quite a large or admirable part of the day, but I'd just like to point out that I'm feeling as though I'm finding my voice with these blogs. I began feeling that I used very repetitive structure with each of the blogs, but I'm hoping that I'm slowly stepping outside of that nutshell and making these blogs more than just a rundown of the day. It's not everyday you feel unexpectedly satisfied with your own work, so this is something to give my self a pat on the back for. On that note, I'll wrap things up for tonight by thanking you all for spending some of your time reading along from my blog. I hope that you all might be able to sense the growth I am seeing in myself and can follow along with my little jokes I may have here and there. Just throwing it out there, I may not be the funniest, but I'd be very glad to have you guys enjoy [somewhat] spending the day with me each day, and perhaps, enjoying every moment of the day as if you were with the group and me (getting a little chuckle or even smile out of you would also be pretty nice to know, by the way). With that said, thank you again, and may tomorrow be another day to be written.