Morning started off the same. Either I had right timing, or the water was now getting warm in the morning, though. I had breakfast at the Ratty with Brandon, Jing, Sam, Ari, and a few more people from the dorm. We had all then gone our separate ways to head off to class. It was another hot morning at Brown.
Today we had a lab again for my course. The focus of it was working with electrophoresis. Trust me, it's not as crazy as it sounds. Prior to departing, I had to get an idea of what it is and today we finally practiced it. We went through some basic micropipetting and centrifuging to get a mix of liquids, which we then dispensed into wells in the gel for electrophoresis. Other than that, our lab today was lengthy, yet simple.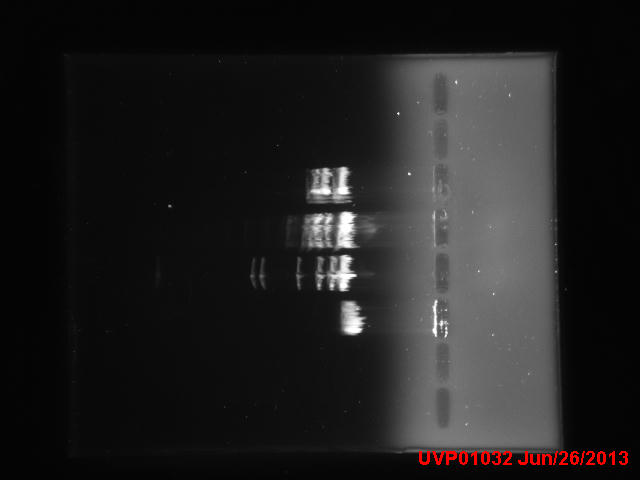 My electrophoresis results
Lunch was different today after class. Jing, Brandon and I decided we'd go to
Antonio's Pizza
with Joe and Benjie, two of our classmates. I helped my self with a gigantic slice of Ground Beef and Bacon as well as another vegetarian avocado looking one. Both of them were absolutely delicious, but unfortunately two was more than enough. As Joe and Benjie had to leave, Jing, Brandon, and I headed back. Brandon went straight to his dorm while Jing and I decided to stop by the ratty for some salad. Since we had to meet up with Alana for an individual check-in, we had to make it pretty quick, but followed through. I arrived at the Keeney Quad 2 minutes before my appointment at 12:45. It was really refreshing and nice to see Ms. Scott after a long four days. There, we only checked in and also received some clothes hangers for the closet.
Life in the dorm seemed to be pretty boring and quiet, but gratefully I ended up hanging out with Sam, Ari, and a few others from the cluster. We spent some time passing the soccer ball back and forth and trying to do some tricks. It turns our there was going to be a soccer game at Pembroke, so I thought it'd be nice to follow up later and meet them there. Little did I know that that was not the case for me. Initially, I had no idea where Pembroke was, so after searching for a bit, I decided I'd look on Guidebook for something else. I saw something called "Chips and Salsa", which was a Salsa dancing activity. I searched almost in circles to find the Sears building, only to find out that I couldn't access it anyway. I then decided that I'd go look for Pembroke again, this time with a map, but when I actually found it, there was no soccer to be seen, or anyone, at all. An exhausted me gave up on searching for something to do but at the same time I had realized that walking around
was
my activity for the day. It was actually really, really nice to explore some of the unwalked-on terrain of Brown and its surroundings. The day was hot and my body was tired, but some fresh air and a campus to explore (more than I'd already explored) was something both pretty great and new.
Homework (reading) was next on my to-do list, but Brandon happened to shoot me a text about going to dinner with him and Jing. Of course, I decided I'd go get dinner. We went to the V-dub for dinner for the first time and enjoyed some pasta, Italian sausage, and ground turkey. As I sat, I saw a girl sitting two spaces from me. I decided I'd make use of the sociable skills I do happen to have and talked to her. Her name was Amanda and was actually also taking a Biology-related course, which is always cool, especially because I'm taking one too. It was pretty brief, but by then the DNA crew was
out
. Jing had mentioned an activity from Guidebook about reading for Success. I wasn't interested really, but
anything
to keep me away from the dorm would have been awesome. Brandon, again, decided to go to his dorm, while Jing and I searched fro our way to the J.W. Wilson Building. We had confusedly gotten to room 302 in the Wilson Building, where we encountered Wonnie, a rising senior. She, too, had no idea what was going on, since she just saw a couple students walk into the empty room she was in. Thankfully, she was super nice and told us a few things about herself and Brown, such as being from Korea and the crazy February street sledding. I liked how she was willing to take a couple minutes from her day to actually talk to some students and share her experiences. It's always nice encountering those kinds of people, positive people. It was kind of funny and cute how at one point she even said it was like a version of Disneyland- yet another way to see Brown.
We finally made it to the J.W. Wilson Building to the Reading for Success class, obviously a little late (but better late than never, right?). I saw a couple familiar faces that I'd seen around campus so far, but settled into the starting class. Alicia, the presenter, just went over types of learners and their particular strengths when reading, as well as active and passive reading. It sure might seem as though we are always told to read thoroughly, but her perspective differed. Her explanations regarding how and why both active and passive reading are important, but that just about sums up everything during the presentation. Still eager to look around campus even
more
, Jing and I set off on another of our Brown adventures.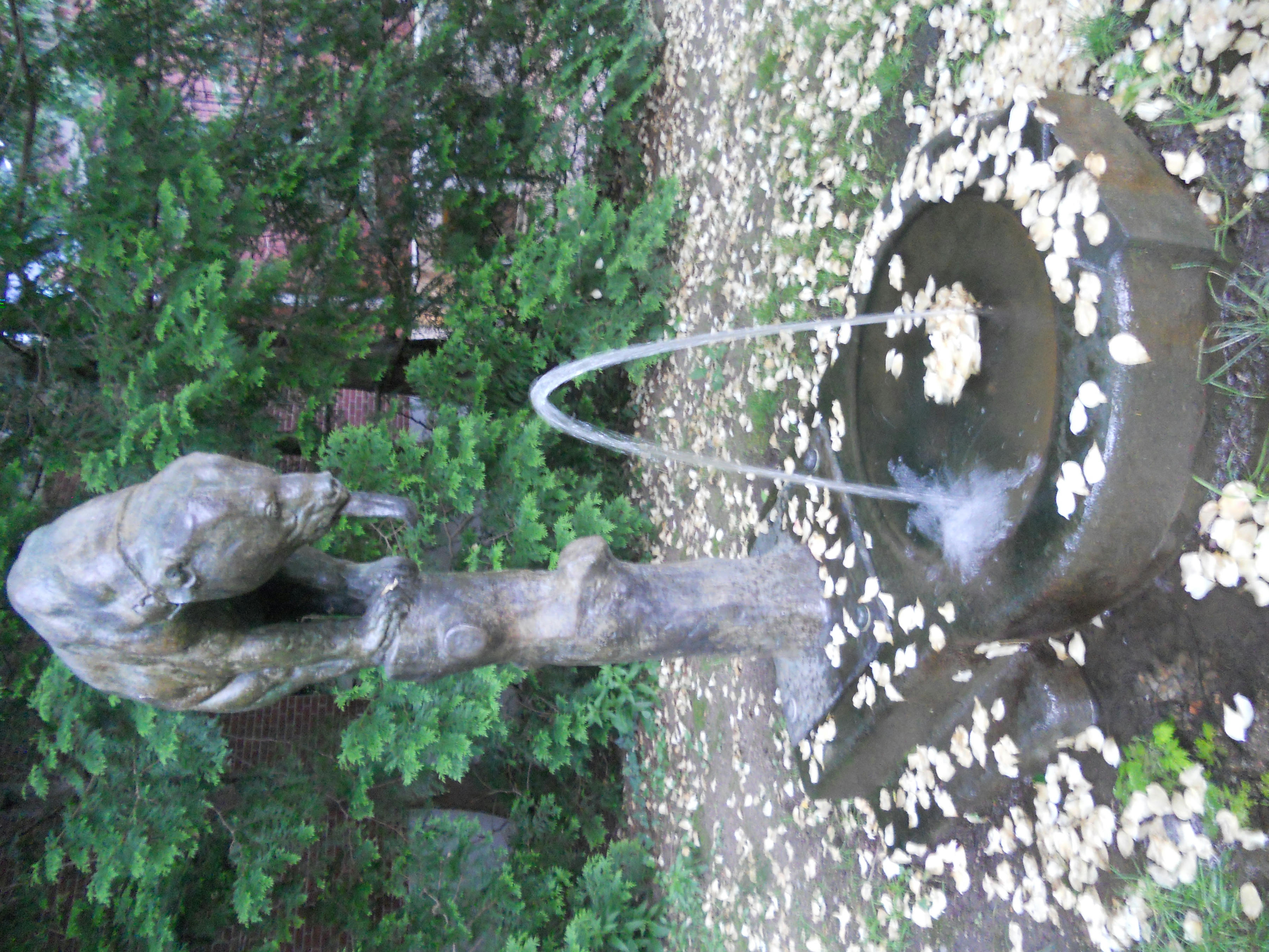 We didn't go to too many places, but we did walk past Benevolent Street. We were debating on what we should do, if anything, tomorrow for Friday. We still haven't come to a conclusion, but I'm sure that there'll be something to do. Walking along George Street was nice too, it allowed for some nice bonding time and time to simply look at what Brown had. We came upon some nice picture-worthy sites, such as the huge tower-like building on the corner of George and Magee Street and the library. It was interesting, but maybe not so much at the same time, as it was extremely quiet. I happened to get lost in a magazine so I didn't mind, but nonetheless, it was something. To get back to the dorm, we found a cool, short, almost hidden pathway from the Shirley Miller House to the Alumni Association Building.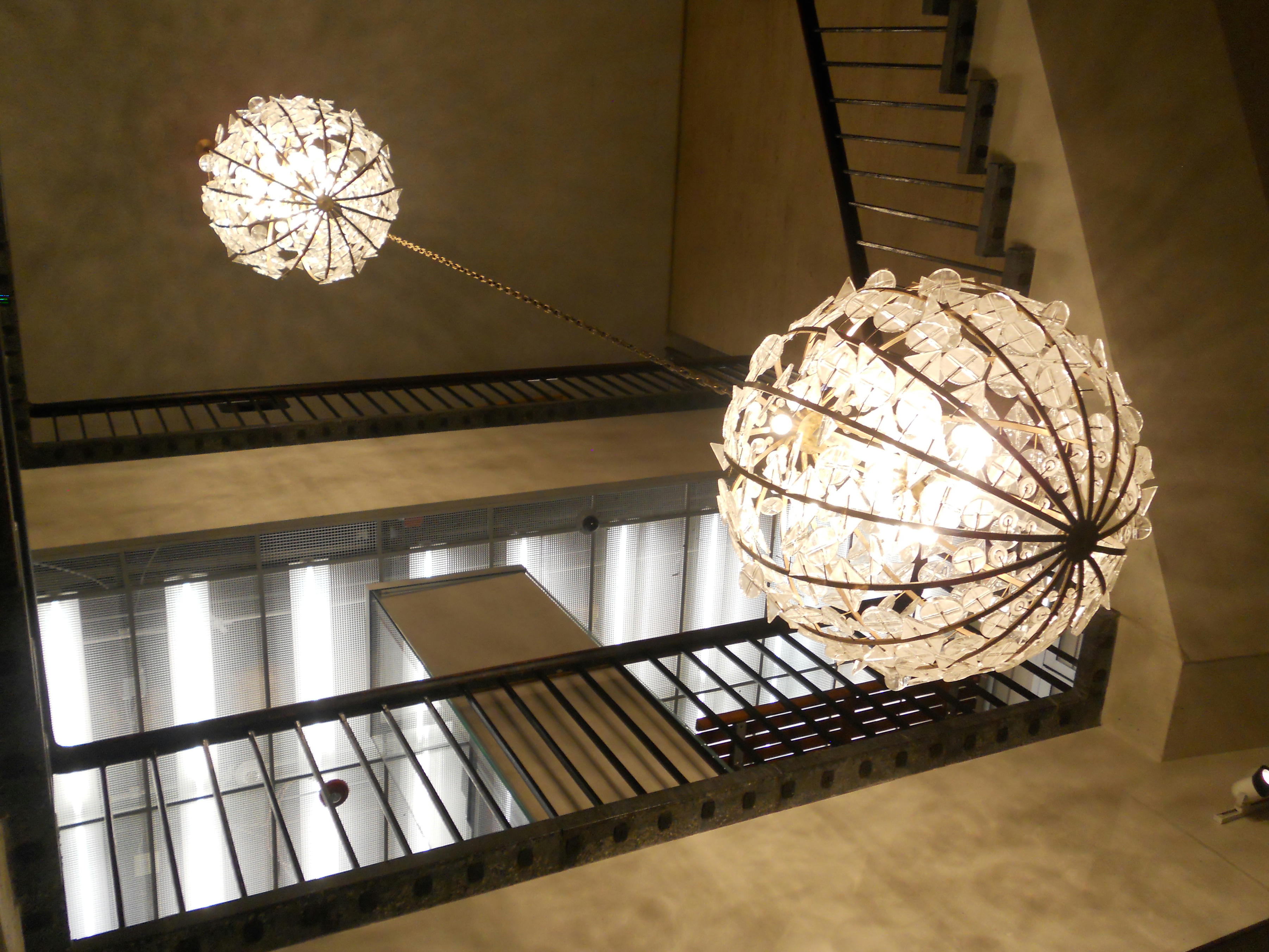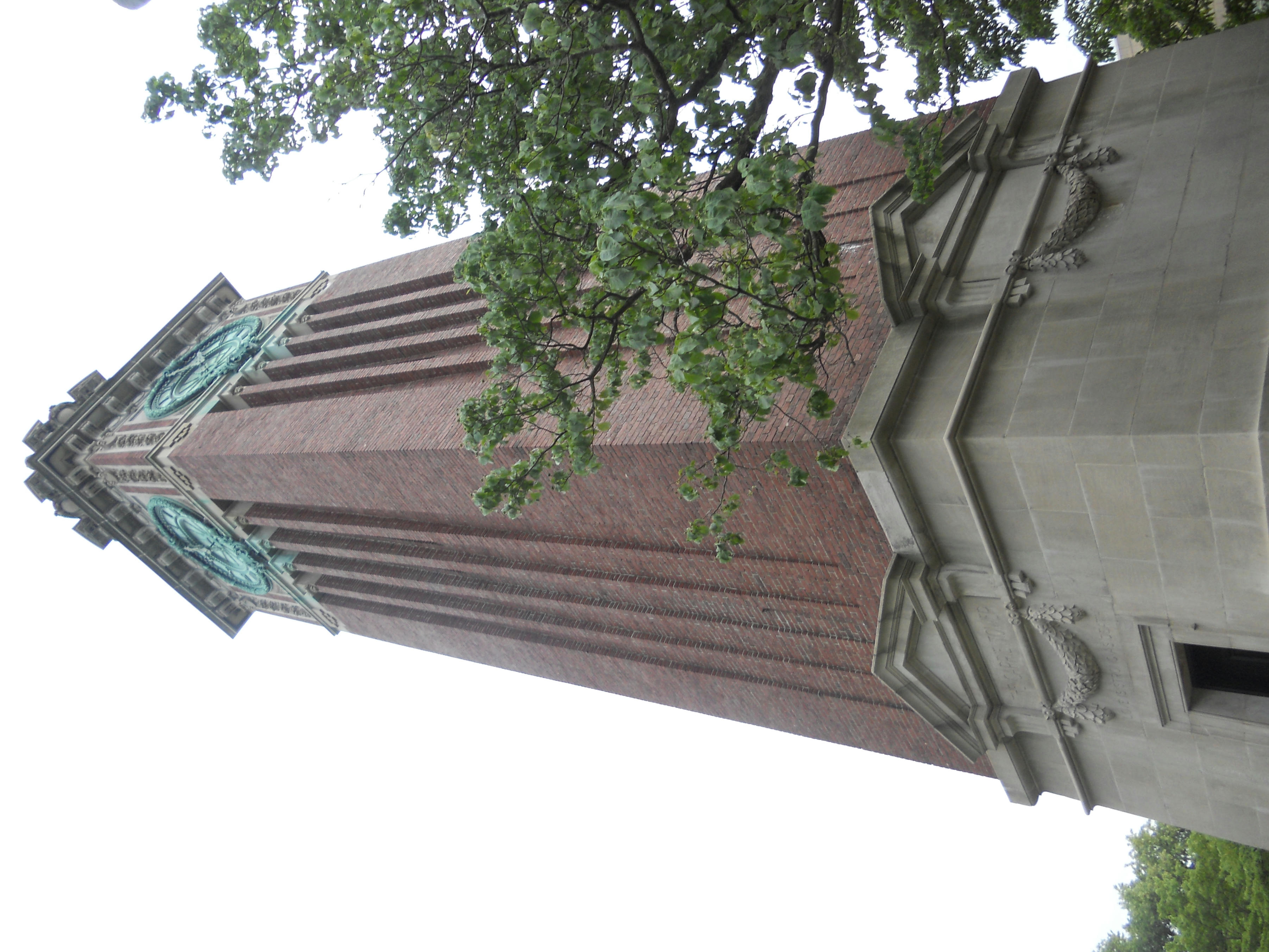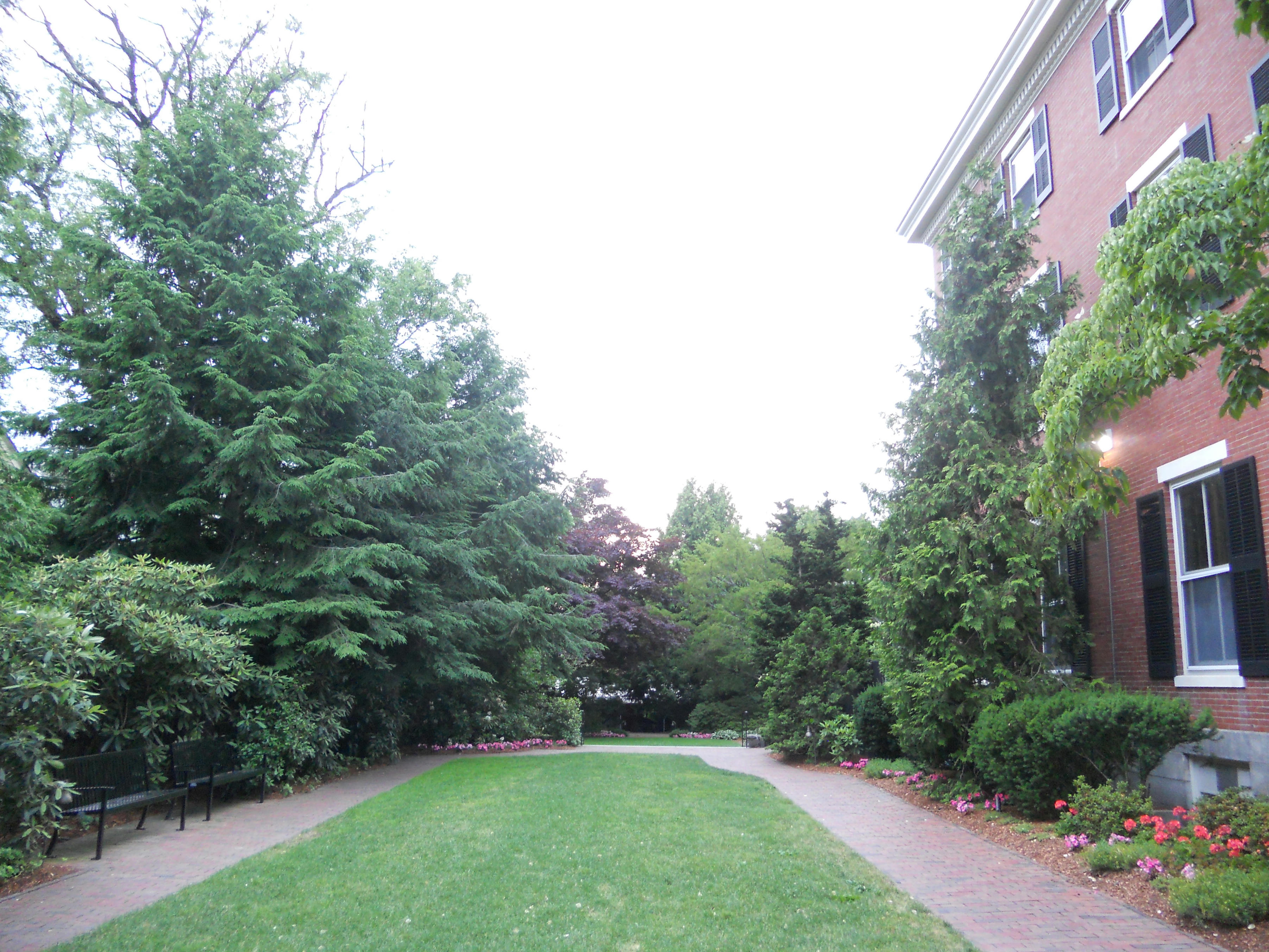 Alas, it was time to stay in the dorm, so I finally caught up on the reading I was supposed to do. I finished up pretty quick and wanted to call home. I called outside, but apparently my mom was driving and took a walk along Benevolent to make some time. I entered the other side of the Keeney Quad, where both the Jameson and Mead House are and crossed upon some people sitting down at the steps of their side of the quad's fancy stairs. I met Emily, Molly, Nicole, Antonio, and some others. As more people came along, we deiced we'd gather up in a circle for some Truth or Dare, and that managed to keep me busy for more than what I thought. Nonetheless, sitting by a huge group of people was interesting in the sense that everyone brought something to the group, with so many students from many different parts of the U.S. and the world. After a long night of chatting and all, I decided it was just about time to call it a day and check in with my RA.
I lie on my bed thinking about how long these days are and how crazy it is that so many things go on in a day that it kind of gets difficult to keep track of everything in [chronological] order. The day was pretty great, and I look forward to more of these days while this experience lasts. I have good expectations for tomorrow, given that it'll be Friday, but who knows what can and will happen. I'll be sure to fill you guys in as soon as I make it through it tomorrow, though, so sit back, relax, and for tonight, that's a wrap. Good night!